Finally heading towards my mountain...
Posted on
As I approach the 'first birthday' of when I began living my life as a 'full-time artist' I find myself in a period of reflection and decision making. It has been an amazing year and I have achieved more in terms of exhibiting and exposure than I ever thought I would, yet looking back it has been more of a meandering wander than a power walk to a firm destination.
So, I have spent the last few weeks reading, learning and developing my own skills ready to push myself and my work onto the next level. I now have a clear direction to follow - I have really thought about the 'mission' that has driven all the decisions I have made over the last few years and have realised that this 'mission' should also be what drives and influences all my artwork. It has made an appearance several times, but over the next few weeks you will see my new brand evolve, with this consistent message being at the heart of everything I do. And a sneaky peek at my new identity might give you a clue about where things are heading...
I feel now, more than ever, that I have finally taken control of what happens next instead of letting it just unfurl in front of me. A few years ago, I discovered a speech made to students graduating from a big American Arts School by the science fiction writer Neil Gaiman - and it was a real game changer for me. It inspired me as I was making the decision to leave teaching after 13 years and it helped me make the decision to take the leap to concentrate on my Art full-time last year. But it has taken me until now to really define my mission, my mountain - and now I am not going to take my eyes of it!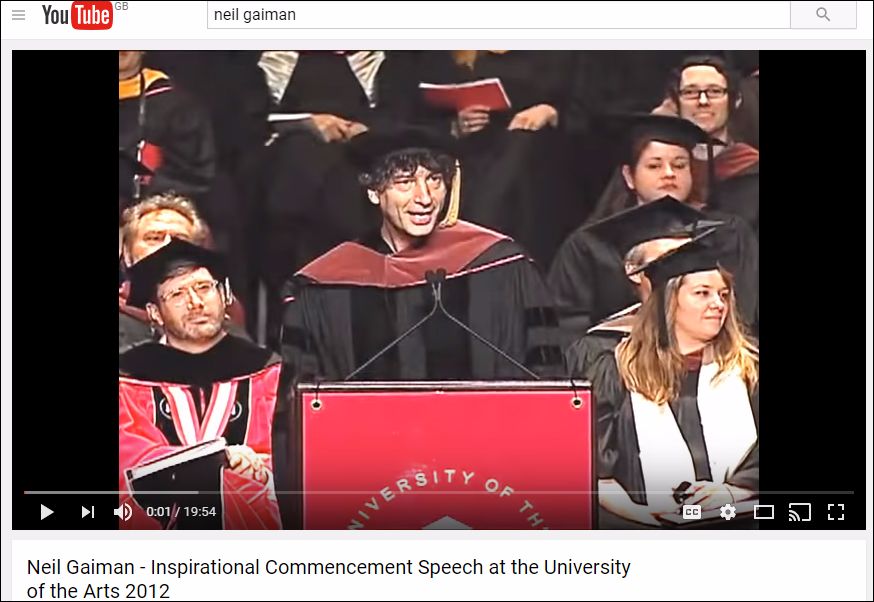 Below is the link to the speech on YouTube (which will also explain why I keep talking about my mountain!) If you want to be creative, be successful and head towards your own mountain I seriously recommend you watch it. And me? As Neil Gaiman says, I am off to Make Good Art :)