Everyone needs to know about Henry Fraser!
Posted on
Every now and then you come across a really inspiring person when you're really not expecting it, and this happened on Saturday night when I thought I was settling down to watch a bit of telly to help 'turn my brain off,' if you know what I mean.
The kids were finally in bed, Mr Mac was at work, so I made myself a nice brew, got my onesie on (a giraffe, should you wish to visualise the scene accurately!) and I settled down to watch the Jonathan Ross Show. Now, I enjoy a bit of Wossy and was expecting the usual mix of amusing anecdotes and witty banter.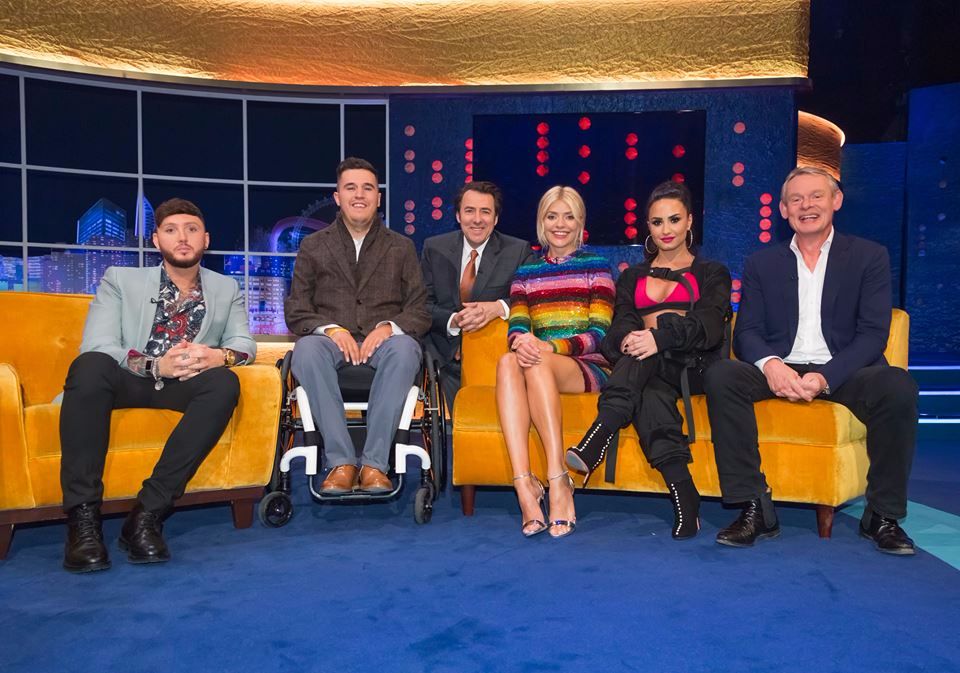 But then a guest, different to the usual TV personality or pop star promoting their new album came on – and that was Henry Fraser (next to Wossy in the pic above). I had never heard of him before (although I suspect he will be very well known soon!) but I found his story and his whole approach to life so inspiring I felt compared to share because I think he has a lesson for us all.
I urge you all to visit his website www.henryfraserart.com to read his story and to see his work, but to put it briefly, Henry was paralysed from the neck down on holiday with his friends several years ago when he was just 17, and a few years ago rekindled his love of Art and began painting using his mouth. He is now a busy Artist and a motivational speaker and the thing that stood out to me was his incredibly positive approach to life, and his gratitude for all the joy in it.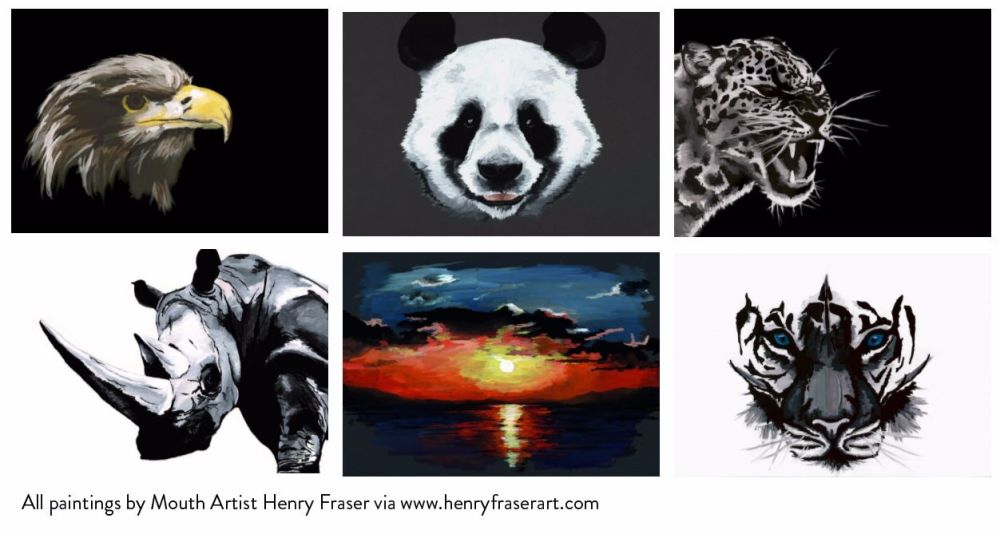 My work is driven by ordinary joy and I hope to encourage people to seek the joy we are surrounded by every day and be grateful for the 'normal' everyday things, and I was in awe of his attitude that echoed this as he spoke, even after everything he has been through. So, one of the very next things I am going to do is buy and read his book (and I think you should all do the same!). The title says it all – 'The Little Big Things: A young man's belief that every day can be a good day'.
He really is an inspiring young man, and an amazing Artist and I think these words, taken from his own website, just about sums up how remarkable he is...
So, visit his website (and here too!), buy his book, follow him on facebook and twitter but most of all, I think we can all learn from him how to be grateful and not take the 'little' things for granted!
Thank you Henry Fraser!