Make More Mistakes
Posted on
The inspiration for this painting was quite straightforward, but as the idea for the piece progressed the meaning behind it became much deeper for me.
My studio is jam packed with paintbrushes and paints but you wouldn't believe how much trouble I have when I need a pencil (my 2 daughters are very efficient at 'borrowing' things off my desk!). So, I recently stocked up on a big bulk pack of pencils in the hope they would last me a while, and as I was putting them away, the repetition of the pencils, all standing to attention pleased me, and immediately I thought there was a painting in there somewhere.
As I started doodling, I felt there was more to be said with this piece as I was reminded of the saying, 'No-one is perfect, that's why pencils have erasers' and this became the inspiration for the final piece that highlights the eraser and which I have titled 'Make More Mistakes'.

Part of the journey I have taken over the last few years, as I took the leap away from teaching and employment is understanding that making mistakes is an important part of the process. We can never learn new things or grow as people if we are not willing to do things wrong, and even welcome mistakes as a sign we are developing. This was (and still is) a struggle for me. Even as a child I remember putting incredible pressure on myself not to be seen doing something wrong, and as I grew into a 'high achiever' at school, it didn't seem long before I felt pressure from all round to not put a foot wrong (never my family though, which I am eternally grateful for!).
I remember when I picked my A Level results up (quite a long time ago!) - I got 3 As (in my option subjects) and a B in General Studies and I was met with a wave of comments like 'ah what a shame' because I'd 'only got a B' in the subject I wasn't even bothered about. What a shame!! I had just achieved amazing A Level results yet somehow felt I should be disappointed.
So, to be here now, trying to build a new business (and life!) and to be quite frank, making a whole load of mistakes doing it, right in view of a whole lot of people does not come naturally to me! But I am doing it, and have learnt so much and grown so much from doing it. The temptation we all feel to avoid mistakes is to stick with what we know, stay in the safe, familiar zone. And we can do that, and we possibly will make few, if any mistakes. But, we are only here once - in this life full of things to try and new opportunities to embrace - so a few mistakes on the road to somewhere new seems more than acceptable to me.
I think it is driven in to us from an early age to always try our hardest to get things right, and as we get older we seem to be surrounded by social media showing us the perfect this and the perfect that - because obviously no-one posts about their failures. But one thing I have learnt is that most success stories are peppered with 'failure' - times when things have gone wrong, sometimes massively. But, a mistake or a 'failure' isn't the end of the journey - it is an important part of the journey that gets us to new places and new opportunities.
So this piece is my call out to us all to be ok about making mistakes, to encourage our children to make mistakes and to even get to the point when we can celebrate them. As both my children will hopefully tell you if they make a mistake or 'fail' at something - 'it's ok, because it shows we're trying!'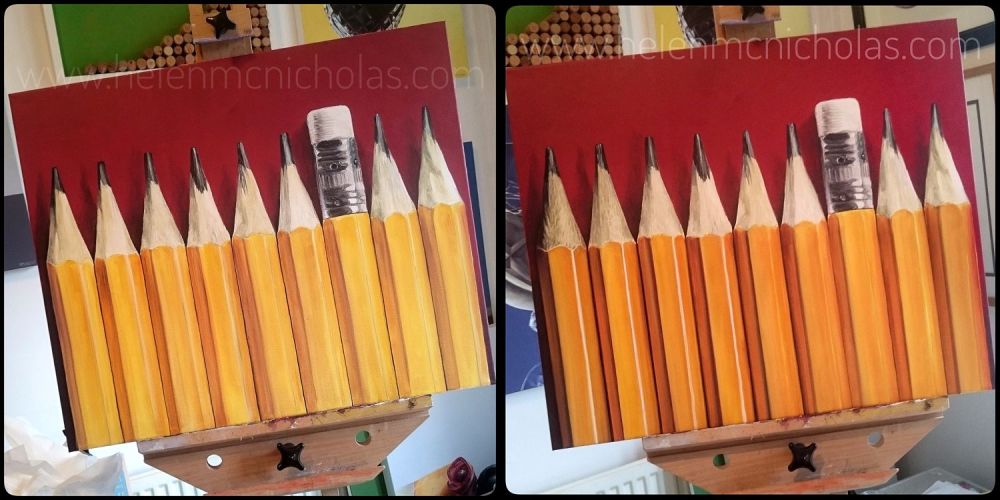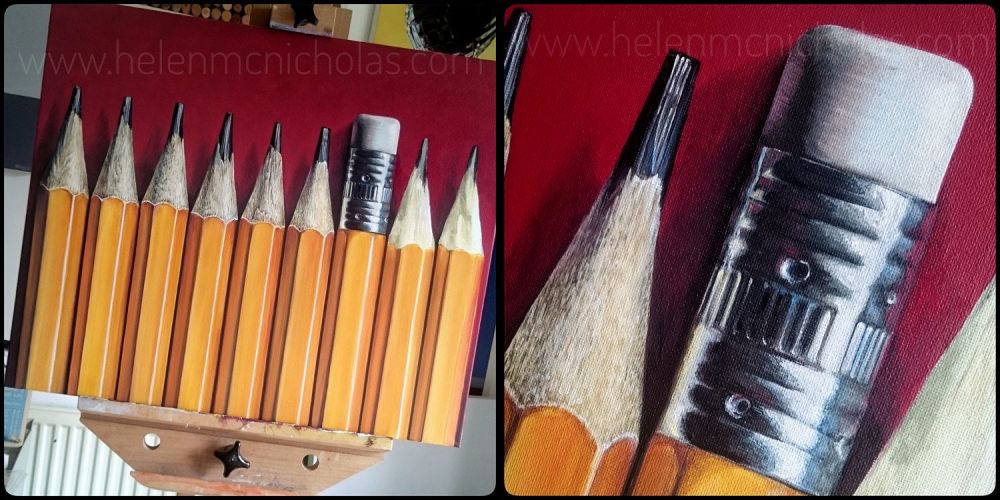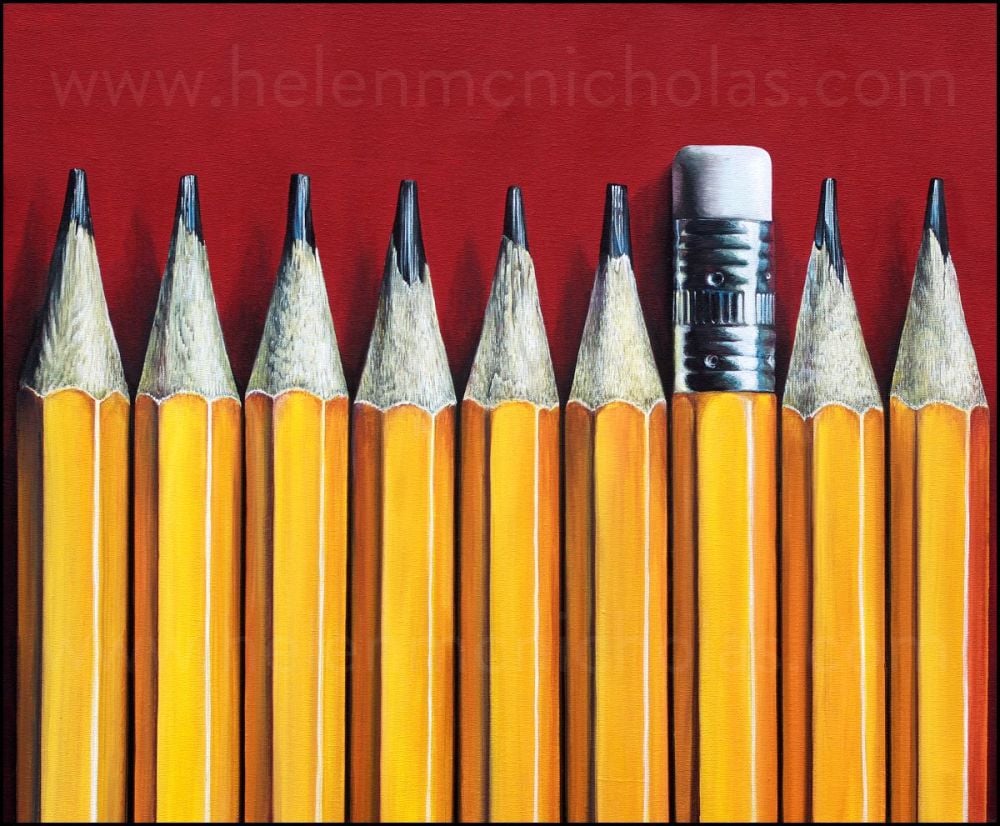 This painting was a real challenge for me in terms of technique and battling to get the realism I was looking for, but I finally got there (although I think the painting definitely won most of the battles!).
Make More Mistakes
Acrylic on Canvas, 50cm x 60cm