Imperfection is pure gold!
Posted on
Theodore Roosevelt once argued that 'comparison is the thief of joy' and I have to say that for a large part, I agree with him! The internet and social media can be a wonderful thing, but they also bombard us with so much 'stuff', that it is easy to find ourselves under so much pressure to have the perfect career, at the same time as being the perfect parent, also at the same time as being the perfect partner and friend!
We feel the need to simultaneously boast about having to work overtime to get all our important work done, whilst baking cupcakes that Mary Berry would be proud of at the same time as drinking G&T at the new bar in town with friends on a Friday night.
And if we can't reach this crazy idea of perfection, if we can't keep all these plates constantly spinning and unbroken, and without feeling overwhelmed, or losing our tempers or eating our bodyweight in chocolate (ok, that might just be me!) then we feel like we've failed.
Well, my mission is to encourage us all to welcome more joy into our lives, so as well as believing we all need to make more mistakes I also strongly believe that we need to embrace imperfection, in others but mainly in ourselves. And this is why I love the concept of Kintsugi (or Kintsukuroi) which is the Japanese Art of mending broken ceramics with precious metals, usually gold.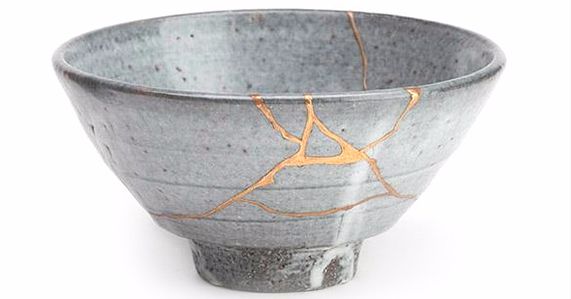 This Art celebrates the broken, the scars, the imperfections - and makes the resulting object even more beautiful and precious than the original. I love this and I love all it represents. None of us are perfect, but all of us are precious. None of us get through life without a few breaks, but these just make us even more beautiful than before.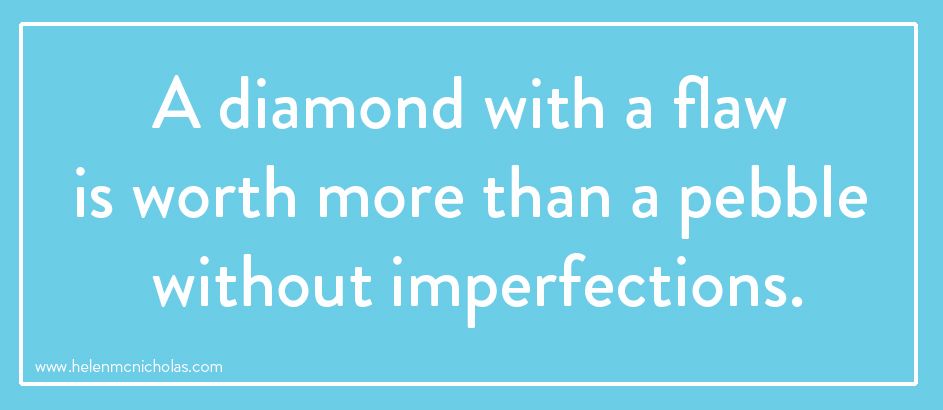 So, instead of trying to compare ourselves to others, we need to celebrate the utterly wonderful imperfection that makes us all so precious. The days you forget an important birthday, turn up for an appointment on the wrong day, have a freak out with the kids that's so off the scale it even gets the neighbours cleaning their bedrooms or simply feel so exhausted that you want to hide from everyone for a little while - well these are the days that add more gold. These are the times that make us even more precious.
There is life in imperfection. There is joy in imperfection. There is pure gold in imperfection.
(and I will show you mine if you show me yours ;))
Helen x