Finding My Voice - a review of 2017
Posted on
As I sit here in my studio, winding things down ready for a break over Christmas, it seems the perfect time to reflect on the year gone by – a year that has turned out to be a really pivotal year for me.
I started 2017 having decided at the end of 2016 to concentrate on my drawing and painting full-time and excited about the year ahead. I had my first professional exhibition planned for the Spring so had a busy work schedule planned. I thoroughly enjoyed several weeks of hectic week painting and produced some of my best work to date.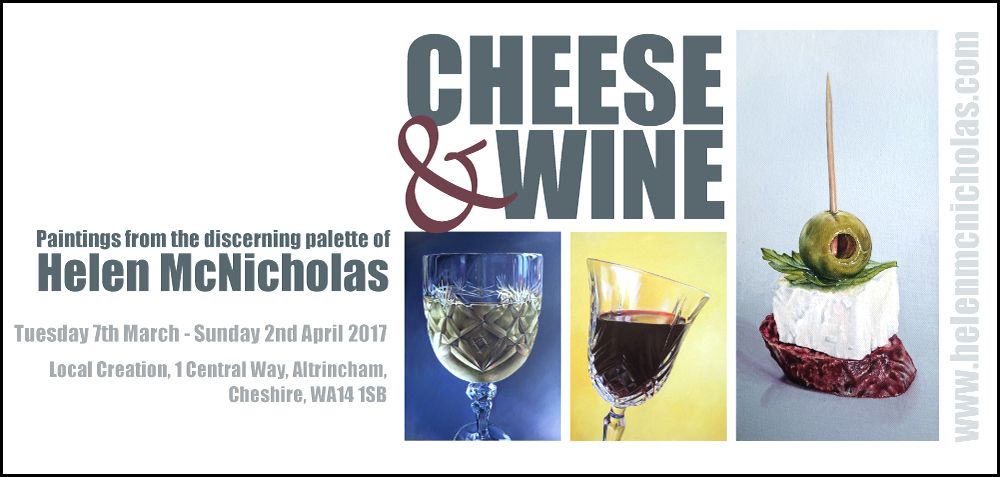 I loved my exhibition and felt like I was finally on the right path. I then set myself the goal of doing my most ambitious piece ever in time to submit to the Liverpool Art Fair – the most high profile show I would have ever been part of. And this is when 'Devon' was born – which was done on time and accepted into the show and which went on to gain coverage on local radio, television and plenty of social media. I was humbled by the number of family and friends that took the time and effort to see the exhibition and will always remain incredibly grateful for this support.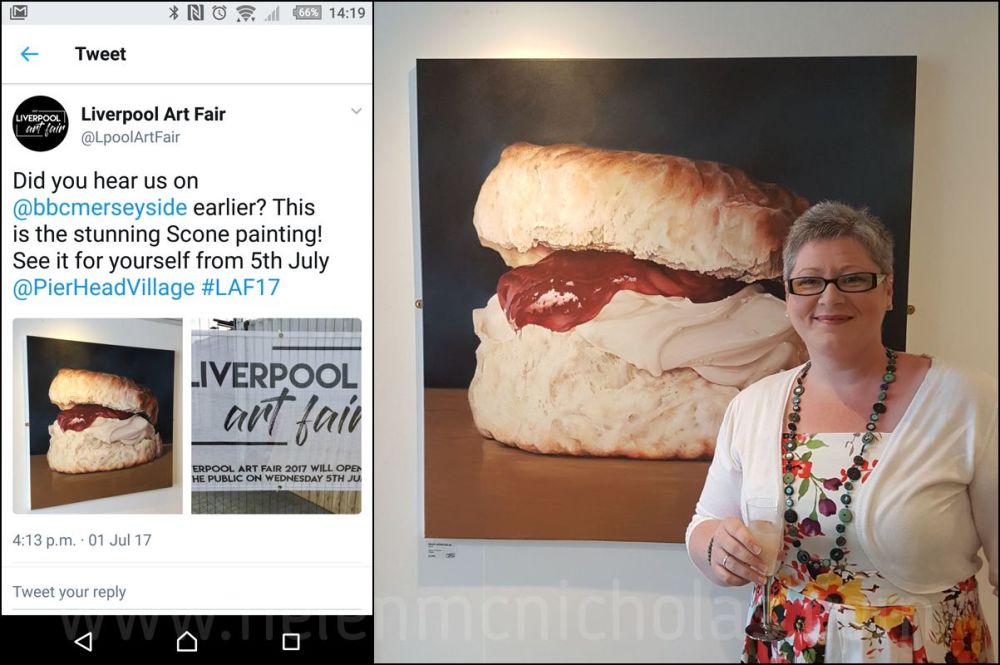 After this, I had no specific shows in mind but wanted to concentrate on building my portfolio and growing my work – and this is where the unexpected shift happened. As a big foodie (and drinkie!) I had loved working around this subject for several months, but I began to feel that even though I was on the right path by concentrating on my Art full-time, there was still an unanswered niggle in my gut – something telling me I had taken all these risks and taken such a big leap to come this far but that there was still a piece of the jigsaw missing. I somehow still wasn't settling all of that niggle.
I realised that after years of working to other people's needs – designing and making pieces to celebrate special events in other people's lives – I had lost my own voice. I didn't really know what I was saying any more.
So, behind the scenes I have been reading and studying more about business and all that serious stuff but also learning about myself and what really drives and inspires me – and with this my work began to shift a bit.
Beginning with the purple docs, I wanted to create paintings that had more of a story to them – more of a message that could motivate and inspire people. And as this shift happened, so that niggle in my gut got louder, but in a good way, as if it was getting excited and shouting 'at last, you're finally listening!!'

So, as we reach the end of 2017 I think I finally have my niggle settled. There is so much going on behind the scenes here in readiness for something coming in early 2018 that even I didn't know was ever going to exist a couple of months ago. I have learnt this year that I love painting and that is something I need to do. But I now know that my painting is just one way I want to reach out to people and have an impact on them.
My journey over the last few years has been one about over-thinking and self-confidence battles as much as it has been about paintbrushes. And this is where 2018 is taking me – to a place where I am going to build a platform, a community, that I want to use to help inspire and motivate others to stop over-thinking and grab life; to take steps out of their comfort zone and to find that belief in themselves so that they too can quieten their own niggles. Through my own experiences, loads of useful content and information and my paintings which will continue to develop in this direction, I am excited to inspire an army of over-thinkers into positive action and steps (however tiny) out of their own comfort zones.
If 2017 was the year I found my voice, 2018 is the year I am going to sing my song.
(and I am hoping you'll come along and sing it with me if it's a song that seems familiar to you...)