5 easy ways to beat the blues on Blue Monday
Posted on
Today is Blue Monday – apparently the most depressing day of the year!
This is based on a formula, devised by life coach Dr Cliff Arnall more than a decade ago, which focusses on factors including the weather, debt, the end of Christmas and low motivation after failed New Years Resolutions. But, we don't have to follow the hype! Let's take the 'Blue' out of 'Blue Monday' and bring some joy back.
Here are 5 simple ways to cheer up your day:
1) Wear something colourful.
I am a big believer in what we wear having a big impact on our mood, so wear something you feel great in and which has a cheerful splash of colour.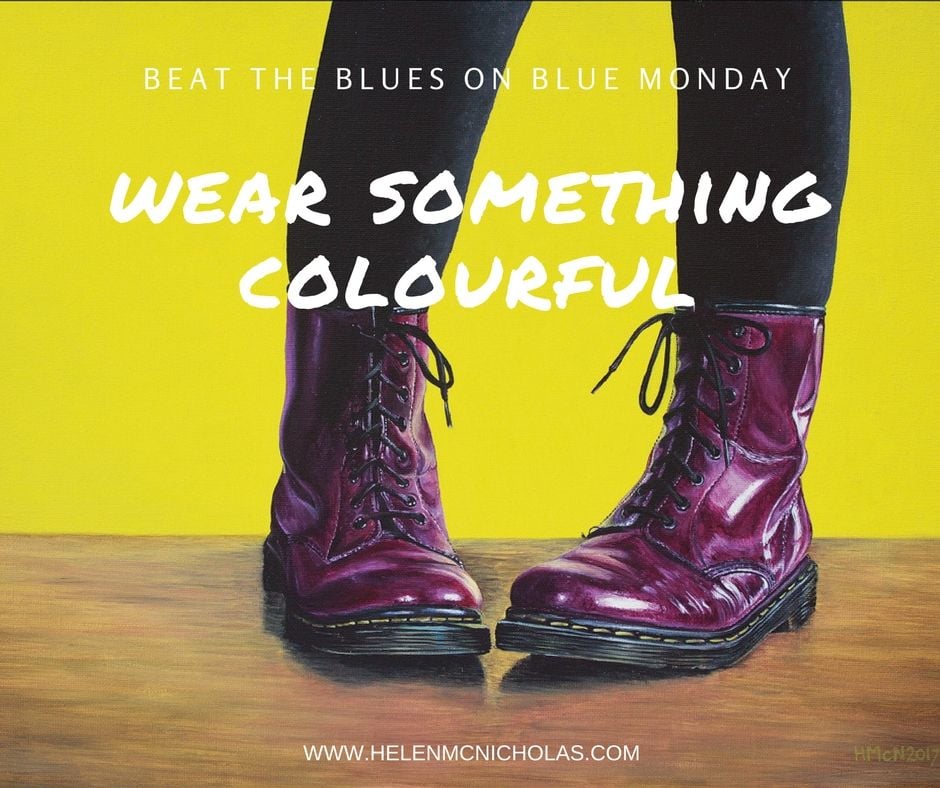 2) Go for a walk.
A blast of fresh air in the great outdoors is good for the soul at any time. Even in the rain! (Ok, so as I'm writing this it's absolutely pouring down, so if you want to substitute this one for 'dive into the pub to get warm and dry', then I'm ok with that).
3) Plan something to look forward to.
Whether it's booking a holiday or just arranging to meet a friend for coffee at the weekend, having something to look forward to can be a great mood lifter. It doesn't have to be anything major – even planning to call at that nice bakery on the way home from work to get something nice to enjoy with a brew when you get home can perk you up (well it would me!)
4) Put on some cheerful tunes.
It's no secret that music can affect mood. I think we all like to mope along to sad songs sometimes when we are feeling down, so equally we can select some 'happy' tunes to lift our spirits. So, turn up the volume and sing along to some songs that make you smile.
5) Have a minute!
We're busy people. There always seems lots to do. And if you're an overthinker like me then you are probably living at least a few days in advance in your head, cataloguing and mentally scheduling everything you need to do. This can put us under so much pressure and leave us living life at a million miles an hour. So, make yourself take a moment. Sit and have a brew. Sit on a bench along the river for a while. Lie on the bed with your eyes closed for a short time. Bring yourself into the moment – not to the 3 loads of washing that need doing tonight, or the meeting you're prepping for a week on Tuesday or the broken cupboard door that you've been meaning to fix for 6 months and that you beat yourself up about every day.
Just enjoy a few minutes peace and quiet, without the panic and the stress. Take a deep breath and remind yourself that everything can wait for a few minutes (and that door can probably wait for another 6 months!)
So, there you have it – a few quick and easy ways to cheer up Blue Monday a bit, and every day besides!