Come fly with me...
Posted on
I've just bought myself a new pin badge.
(It's from the lovely Bread & Jam)
I'm a sucker for a badge. I don't always wear them, but I like them pinned to my bag or blu-tacked up near my desk. This one though I think I should wear, proudly.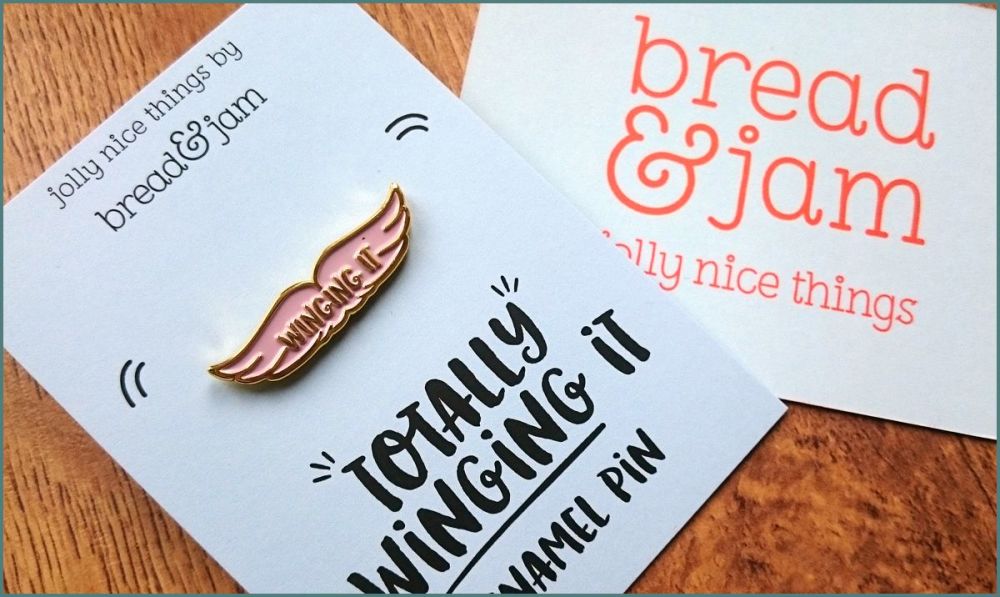 I have come to realise that we are all indeed winging it. All those people we look up to and admire are the same as the rest of us – they are in essence making it up as they go along, but they do so confidently and without any pretence that they know everything. In fact, the most successful people know that making mistakes along the way is a vital step to their success and they welcome the unknowns and the 'failures' along the way. (Remember, what goes on behind the scenes is always – always – different to what we see presented in a polished, public, confident way).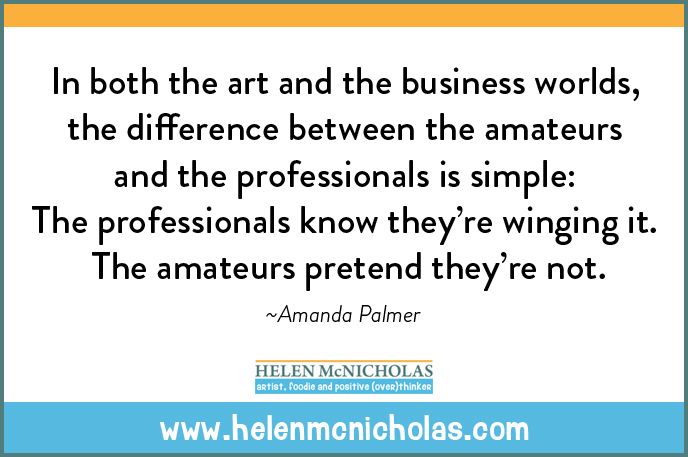 It is easy, when we enter the dangerous game of comparing ourselves to others, to think that everyone else has it all worked out. But they haven't. Really they haven't. So, we need to go a bit easier on ourselves - to stop expecting ourselves to play this crazy game of life perfectly. We are all just doing the best we can – and if we embrace the fact that we are all just winging it then things become a whole lot easier. The mistakes along the way become a valuable part of the journey and we give ourselves permission to sometimes make the wrong move.
I am indeed totally winging it myself.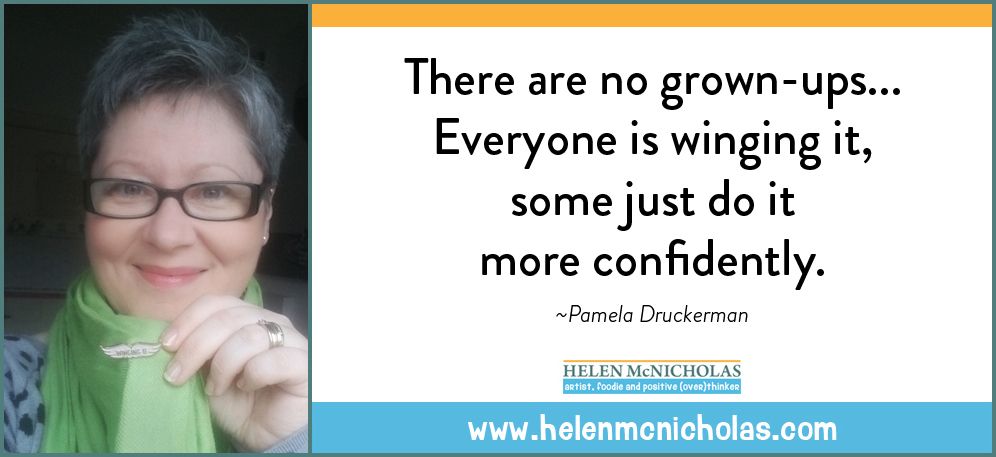 I work hard and I keep on learning but ultimately to change myself and my life I have to do things I have never done before and tread through unknown, and often scary, territory. Sometimes things go incredibly well, sometimes I play things extraordinarily badly. But, I am doing the best I can. And none of us can really do any more than that.
So, come on, grab your wings and come fly with me... :)
Helen x