A Massive Unwanted Visit From Imposter Syndrome!
Posted on
I've made some massive work decisions lately – things I have been working towards for a long, long time but which I have finally acted on. I am now going all out in my mission to use all my skills in painting, writing and teaching to help you move your mindset to marvellous and I couldn't be more excited – or more scared at the same time.
You see, having a positive, healthy mindset doesn't mean never feeling scared, or overwhelmed or anxious – you still feel all these things, you just become better at handling them and overcoming them.
Take this week for example. I launched my new website and sent out my first 'Monday Mindset Manouevres' email – both massive steps in spreading my word and ones which I can sit here and know are backed up with decades of knowledge and experience which I can't wait to share.
Yet, as soon as they were out there – being seen by more people than just me and my trusted friends – the wobbles set in. And I have spent the last week being visited by a massive case of Imposter Syndrome – those thoughts that hound us when we push ourselves and put ourselves out there. Thoughts that make us question if we're good enough, thoughts like 'who do you think you are advising other people about mindset?' and 'you do realise people will just laugh at you?'

Imposter Syndrome is so common – you can bet that people you admire, people at the pinnacle of their career, also suffer from it. It can give us a wobble or left unchecked, it can be enough to make us give up, admit defeat and return to something less scary.
Everyone has moments of self-doubt and an urge to run away and hide – what we have to do is stand up to these neagtive thoughts and not let them take over. And that's what I have had to do this week. And here are a few ways I have done it, and ways you too can help drown out Imposter Syndrome when it makes an unwelcome visit:
1) SHARE HOW YOU FEEL
One of the biggest challenges I still face in keeping a happy, healthy mindset is sharing my feelings. I have gone through most of my adult life putting a brave face on things, being stoic and wearing the 'everything is ok badge' all the time. I used to think this made me strong and brave but I came to realise this is actually the easier thing to do – sharing how we feel, especially at times when we feel vulnerable, is the strongest and bravest thing we can possibly do. So I shared how I felt to a couple of close friends who straight away reminded me why I am doing what I am doing and how capable I am – instead of the doubts staying in my mind and multiplying I got them out there and together me and my wonderful friends went about smashing them!
2) SURROUND YOURSELF WITH POSITIVE MESSAGES
I am a very visual person and like to be surrounded by interesting and quirky things to look at. I also use this to make sure my overactive mind is fed a constant stream of the good stuff – I use little symbols, quotes and images all over my desk and studio to keep me feeling positive (below is just a few of them!) It is like being nudged throughout the day and reminded to keep going and stay confident. So use your own environment to cheer you on – an inspiring quote on your desk, a certain badge attached to your bag or change your phone wallpaper to something that will give you a boost every time you see it. (You could of course use any of my Mindset Memos to do this task perfectly ;))

3) REMIND YOURSELF IT'S NORMAL TO FEEL LIKE THIS
The danger of the negative thoughts that Imposter Syndrome brings along with it, is that we take them as fact and listen far too much to them. As soon as we remind ourselves that this way of thinking is just a natural and expected part of us moving out of our comfort zone and doing something challenging and new then it begins to lose its power. Imposter Syndrome is actually evidence that something positive is happening – it just has a really rubbish way of showing it. And remember, we all feel like this sometimes – what Imposter Syndrome reminds us is that we are all human and prone to self-doubt.

So next time you get hit with a bout of Imposter Syndrome – remember these steps and remind yourself that the fact you're suffering with it shows that you're doing something new and you deserve applauding not discouraging. Whatever new challenge is giving you the wobbles – hang in there and stand up to the doubts. There are many times during the last week that the doubts in my mind were talking quite loudly to me and I felt like throwing in the towel and seeing what jobs were being advertised locally! But I didn't – I took the action above and kept going. Just like you can.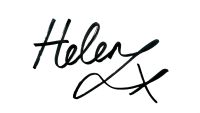 * The Happy Mind Army Facebook Group is a place you can come and feel comfortable in sharing your wobbles as well as your mindset victories – click here to come and join us. And sign up here to receive my weekly email full of advice and motivation to help move your mindset to marvellous *