Why You Need To Wear Your Best Knickers To Aldi...
Posted on
Changing your mindset, building a more positive attitude, conquering overthinking - they're all things that are achieved (and maintained!) over time by the repetition of small but powerful habits and techniques. There isn't usually a split second transformation which brings an overnight change but more a gradual shift of thinking patterns and confidence levels.
A massive part of building a happier, healthier mindset is self-worth and self-value – recognising how amazing you are, giving yourself permission to be top of your priority list sometimes and accepting and learning to love yourself exactly as you are - all of these things have a huge positive impact on mindset and on your life!
And increasing your own self-value can also start with small, simple habits which over time have a massive impact – and this is why I need to talk to you about your knickers!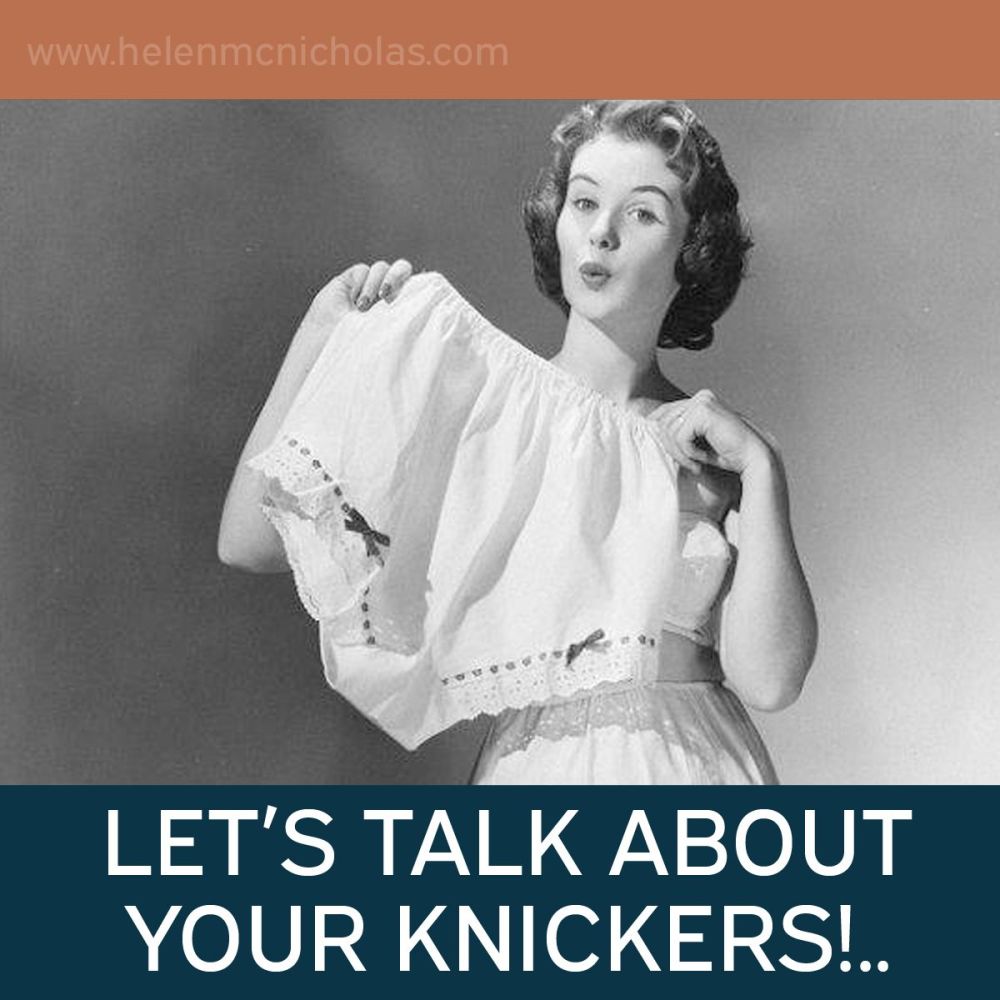 Have a think about what knickers you are wearing right now? Are they old, greying ones, with a little bit if loose elastic (come on, we've all got them – and we hope we never get run over by a bus while we're wearing them!) - or are they new(ish), well fitting and lovely and worthy of viewing by any paramedic?
It may seem an odd question but the answer is potentially more powerful than you realise. If your underwear today is only going to be seen by you, and it is of the old, maybe even holy variety what it is actually saying is 'it's only me so it'll do'.
So I am going to ask you, from this point on, to wear your best knickers every day (and if you haven't got any, get some!). If every morning, you get dressed and you put on lovely underwear, not only do you not have to worry if you get run over by a bus (well not about your knickers being seen anyway!) but what you are also doing is sending a tiny, almost imperceptible message to yourself that you are worth it. Even if you don't realise it, the person walking around in nice knickers all day will have a different view of themselves than the person walking around in holy knickers all day!
Remember, massive mindset shifts often happen through the repetition of small, even seemingly unimportant habits. And your daily choice of underwear is one of them.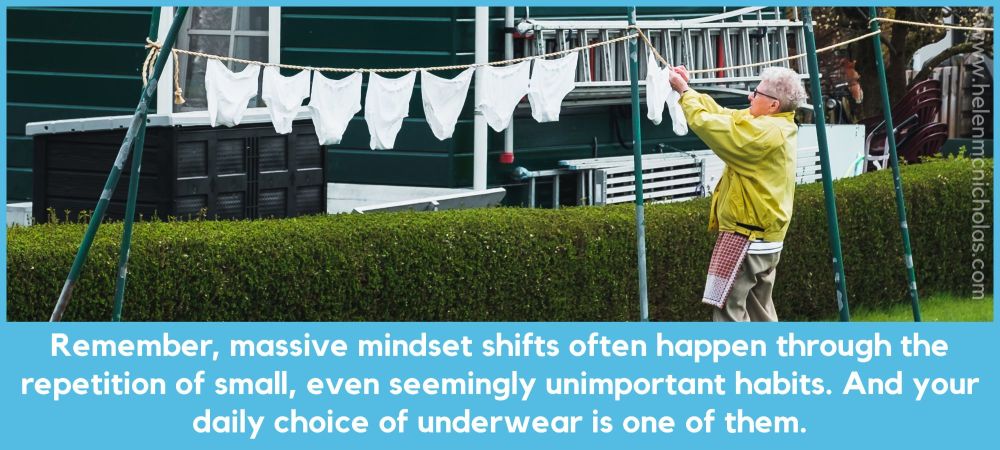 So, whether you're going to work, doing some decorating, watching the telly or going to Aldi – get your best knickers on! You're worth it.