November Challenge - Make yourself a 'You're A Star Jar'
Posted on
Creating and maintaining a healthy and positive mindset is like creating and maintaining physical health – it requires daily work and the developing of healthy daily habits. Small changes, repeated over time can lead to a massive positive impact on your mental health.
So I'm inviting you to join in with a challenge that is designed to help you do just that – build in a small, daily habit that can bring with it big improvements to your self-esteem and overall mindset.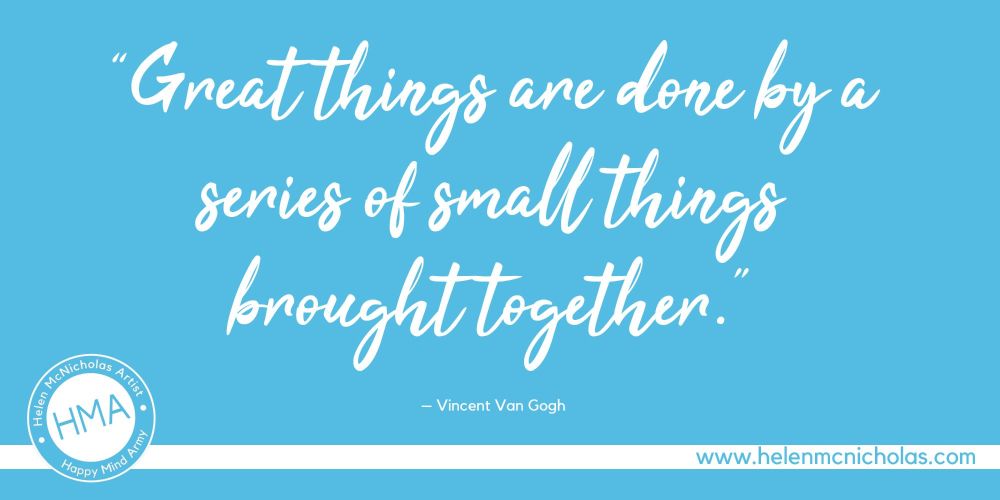 Your challenge for November is to create a 'You're A Star Jar'.
Every day, I want you to record something good that you achieved that day. You need to write this down on a strip of paper, which you will fold into an origami lucky star and pop into a clean empty jar.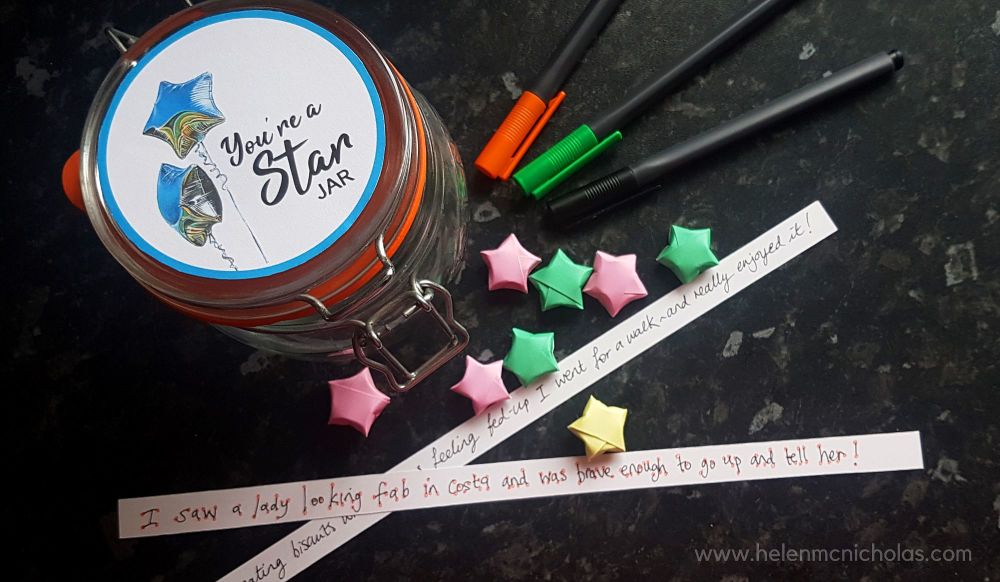 There are loads of tutorials online that will show you how to fold the stars if you search for origami lucky stars (I found this short YouTube clip useful) - they can be a little bit fiddly at first, but after you've tried it a few times you should hopefully be able to do them quite quickly from memory. (From my experience, if you spend a bit of time getting the first 'knot' right, it makes the following folds dead easy! And I found 1.5cm strips cut from the long edge of a piece of A4 paper worked really well)
As the month progresses you should see your jar filling up with stars, all of which have given you the chance to pause and recognise the positives from each and every day. And we're not just talking massive victories here (but definitely record them too when they happen!) – we're also talking about the small stuff, the everyday stuff that we often take for granted (in our own skills as well as in life in general!) So, for example, things you achieve could be making a phone call you've been putting off, saying no to something, accepting a compliment or driving somewhere new. Think of anything that has challenged you, pushed you out of your comfort zone or recognises a gesture of kindness or thoughtfulness you have shown to somebody else.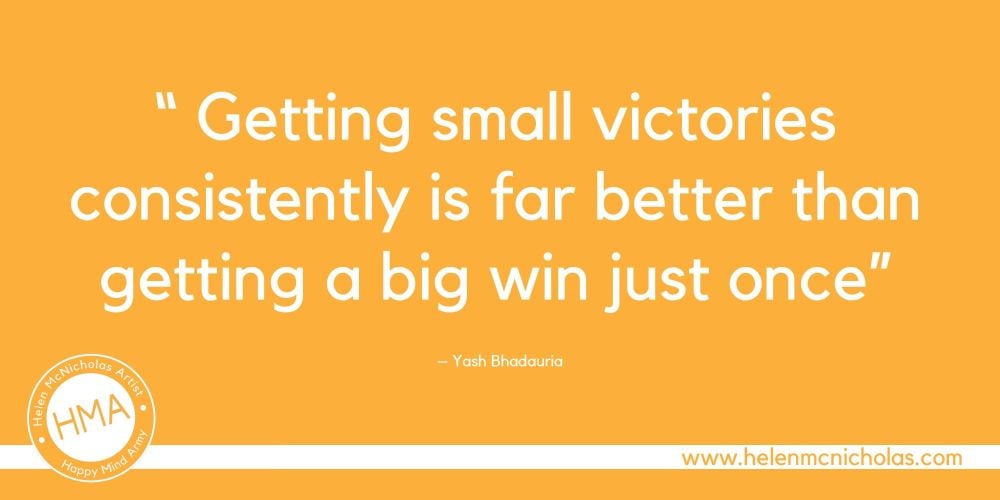 You might not think of these things as anything great, but if you can do this exercise daily, as the jar fills up it is a clear reminder of how all these small things add up and of just how much you do achieve each and every day. And don't be surprised if at first you struggle to work out what to write. We are all experts at highlighting times when we do things wrong, put our foot in it or think we could have done better – but we're not actually very good at acknowledging all the things we do get right every day (until now that is!)
This is also a lovely challenge to include children in – asking them to write something down that they have achieved every day will also help them build their self-esteem and confidence. They may need help folding the stars but they can enjoy writing their achievements out in colourful pens and fancy writing and feel proud of themselves as the jar fills up.
This challenge is also a chance for you to get a bit creative. You can enjoy a few minutes every day just writing out your achievement and folding your star, or you could jot them down in a notebook for a few days and then sit for a while making a few stars, using different papers, pens and even experimenting with different sizes. Enjoy the time creating your jar (which will then also become a beautiful item to keep and be a constant reminder of just what a star you are!)
Now I am terrible for loving the idea of challenges like this and then never having the time to do them – or should I say finding the time to do them. But I am determined to do this along with you all – I waste time every day scrolling through Social Media far too often so I can certainly find the time to dedicate to something that can have a really positive impact on my life!
I will be sharing more lovely stuff about this challenge over in the Happy Mind Army Facebook group (including the exclusive HMA 'You're A Star Jar' label!') so make sure you join in the fun over there (I am also hoping you will all share some pics of your growing jars too – and then we can all get a bit jar competitive ha ha!)

A few things to remember though before we start:
I encourage you to record something each and every day (or even more than one thing every day if you want to) but if you miss a day (or a few days) or fall of the wagon completely then that is completely ok too (do what you can, when you can).
Enjoy the process! The creative element of the challenge is there on purpose to make you spend a bit of time (even if it is just a few minutes every day) reflecting and recognising your own achievements. So cut some paper, get some nice pens out, even throw a doodle or 2 in there and enjoy a bit of creativity.
If you spend a few minutes at the beginning of the challenge cutting quite a few strips of paper ready then it really doesn't take much time at all every day to make your star!
And feel free to share! I would love as many people as possible to join in a challenge that I have designed to be fun, simple to do without a massive time commitment but which can have a positive and long-lasting impact on your self-esteem and confidence. So please share this post with people you think would like to get involved and why not share the filling of your jar with other members of your family? How lovely would a family 'You're A Star Jar' be :)
I will see you and your stars over in the HMA Facebook group soon,