Why I'm Wishing You a Merry Imperfect Christmas...
Posted on
I do love Christmas. I love spending time with family and friends, I love hearing Christmas songs and seeing all the lights and decorations and I love the magic that is around at this time of year.
But it can also be a stressful and overwhelming time of year too. Especially if you're a people-pleasing overthinker like me! It is easy to drown in a never-ending to-do list as you strive to deliver the perfect Christmas, as you constantly worry that the kids won't be happy, that people won't enjoy their dinner and that your bank balance will never recover.
Every year, the 'Christmas Thing' seems to get bigger – and last longer. Increasingly impressive TV adverts paint full-colour images of the perfect Christmas, there seems to be a growing list of things that we feel we should do, like Christmas Eve boxes and Christmas pyjamas and even advent calendars just keep getting bigger and more impressive (and expensive!). It is so easy to get swept up with the idea that it is all these things that are vital for a successful Christmas – that Christmas is about a flawless dinner, giving a mountain of gifts you can't really afford to buy and skipping your way through the festive season with a smile on your face whilst belting out your best Mariah Carey impression.
But when we stop, step off the commercial Christmas machine and remind ourselves what Christmas should mean for us then we realise that all these things are lovely – but they're not vital. If we allow ourselves to have the Christmas that we want, that is about the things that are really important to us, then it really doesn't matter if the gravy is lumpy, if the star falls off the Christmas Tree or indeed, if there are days when you want to punch Noddy Holder in the face because you're really not in the mood for Christmas cheer.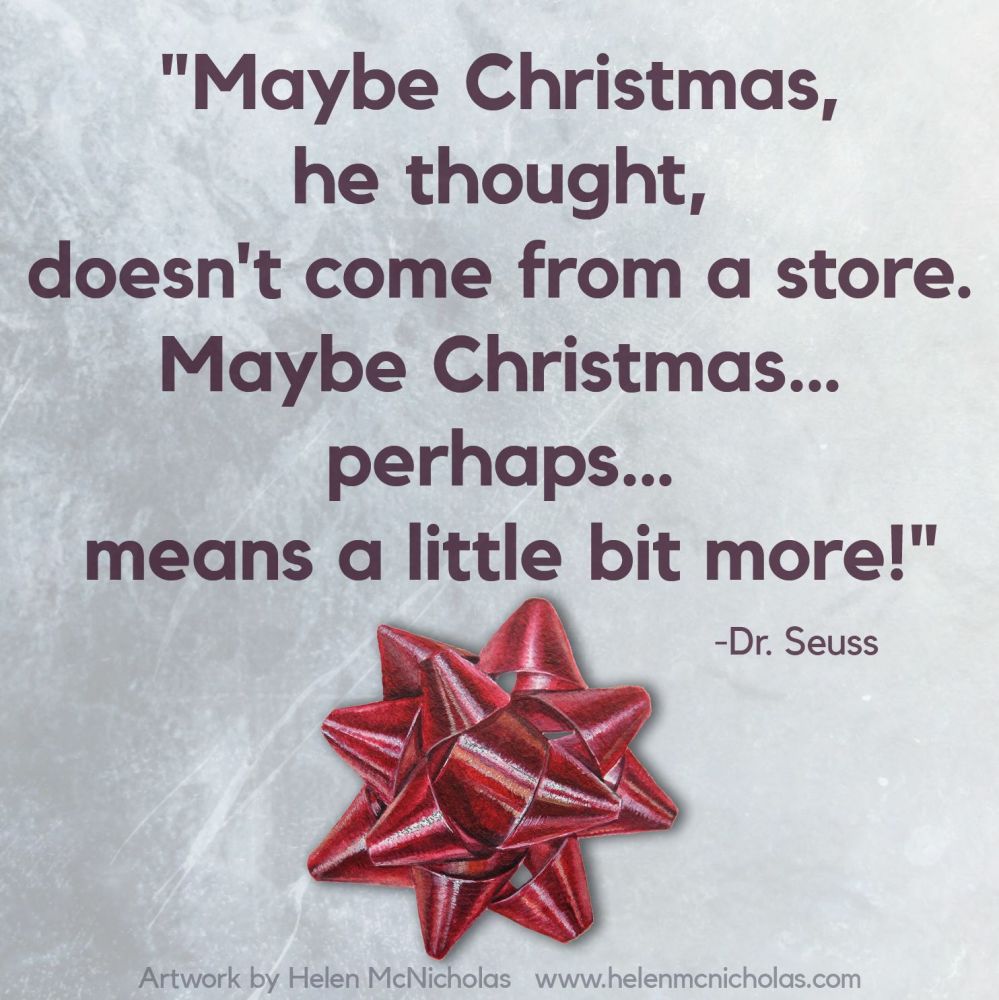 And this is why I am wishing you a very Merry Imperfect Christmas this year.
I want you to really think about what Christmas is about for you this year. Is it about having the best Christmas Tree in the village or is it about spending quality time with your family? Is it about hosting a perfect event or making precious memories? As soon as you pause and reflect on why you get swept up in all this madness, you will also hopefully realise that we can put so much pressure on ourselves to make the unimportant stuff perfect, that we miss out on the really valuable stuff.
So to help keep us all focussed on what is important this year, and help stop us getting swept up in the craziness, I am running the Happy Mind Army Imperfect Christmas – and I want you to join me, and spread the word so that more people can join us and lift some of the stress and anxiety out of the holiday season. And there will be 3 main ways you can join in:
1) The Happy Mind Army Advent Calendar
Every day from 1st December through to Christmas Day, I will be doing a post in the HMA Facebook Group to help keep you focussed on YOUR Christmas, not the Christmas you think you should be having! These posts will be a mix of stuff including inspiring quotes, ideas for homemade gifts, time-saving tips and plenty of reassurance that you don't have to fit in to anyone else's version of Christmas.
Life also still has the same challenges at this time of year – you could be grieving, having financial difficulties or struggling with illness – so feeling that you still have to live up to this idea of a perfect Christmas can be too much to bear. So HMA is here to remind you that you don't.
Steering your way through the festive season with clear focus on your goal, YOUR Christmas, can really help take some of the anxiety away from trying to be everything to everyone. You might love all the lights, tinsel and trimmings and have a Christmas jumper for every day of the week, or you might find it all a bit too much and want a quiet understated Christmas – either way, you can make sure you enjoy and find joy in your festivities, not feel you have to survive them! There is no such thing as a 'perfect Christmas' so you shouldn't put pressure on yourself to deliver one!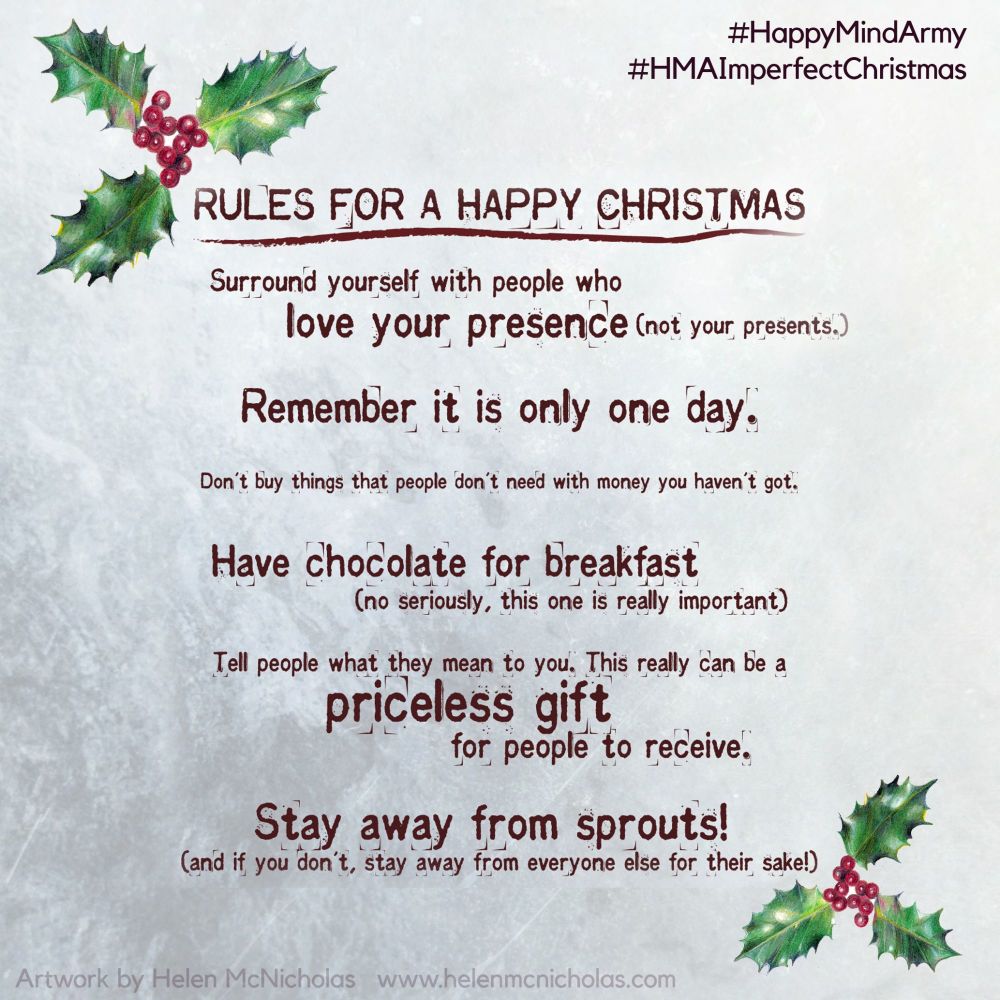 2) The Happy Mind Army Imperfect Christmas Photo-A-Day Challenge
Hosted mainly on Instagram, but running across Facebook and Twitter, there will also be a photo challenge running during this advent period. Life gets pretty hectic at this time of year, so the idea of this challenge is to get to you be more mindful, to stop every now and then and be in the moment, and enjoy some of the things that are easy to miss when you're hurtling around at a million miles an hour.
It's about slowing down the pace, having a moment and giving yourself the opportunity to be present and enjoy the festive season – not miss it all with your head buried in a to-do list!
Each day will have a prompt word which you can use as a springboard for ideas for an image that you post on social media that day. A list of all the words, and more details about what it involves, will be posted on instagram and in the HMA Facebook Group very soon.
3) My weekly Monday Mindset Manouvres Email
If you haven't already signed up for my weekly Monday email you can do so here. These emails take just a few minutes to read, but help set you up in the right frame of mind for the week ahead. During the festive season my emails will also tie-in to the #HMAImperfectChristmas to help make sure you remain calm and in control throughout the pre-Christmas madness.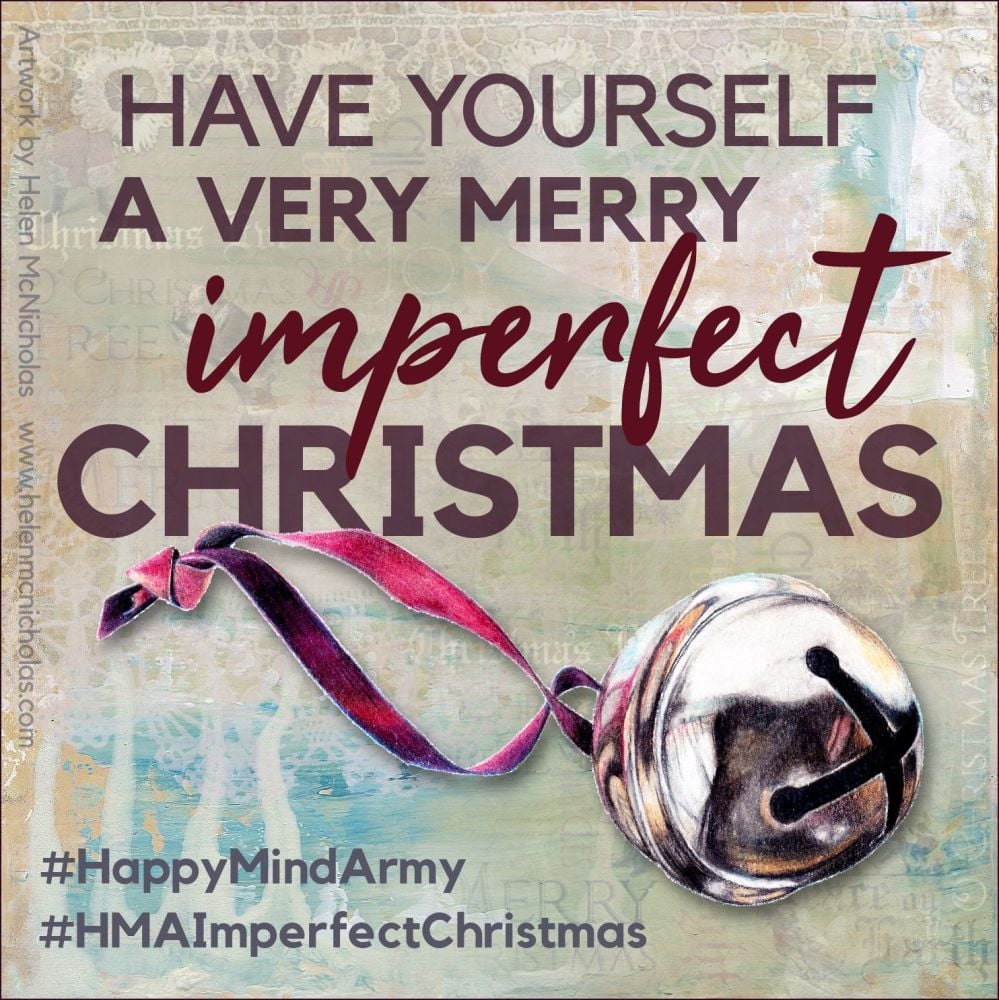 So, make sure you sign-up for the emails, follow me on Instagram and join the HMA Facebook Group so you too can embrace an imperfect Christmas and paradoxically discover just how perfect it can be!