A BIG lesson you can learn from my hall, stairs and landing!
Posted on
The run up to Christmas can be an absolutely bonkers time of year – so I'm not sure what possessed us in November to decide that we would redecorate the hall, stairs and landing before the big day! Now this would be a big job at any time, but the fact this space in our home had been neglected for a very long time made it a massive undertaking. We had built an extension, had the garden landscaped, had the house re-roofed and had a new kitchen and bathroom fitted during the last decade or so, but never once had we given any love and attention to the poor hall, stairs and landing.
So, it was still old anaglypta wallpaper that went back way over 20 years (and which we had painted over 15 years ago!) and chipped gloss on all the skirting boards and door frames which revealed layers of old paintwork in attractive shades of peach and lavender. We had to strip, scrub, fill and sand like nobody's business and once we started it felt like it would take forever!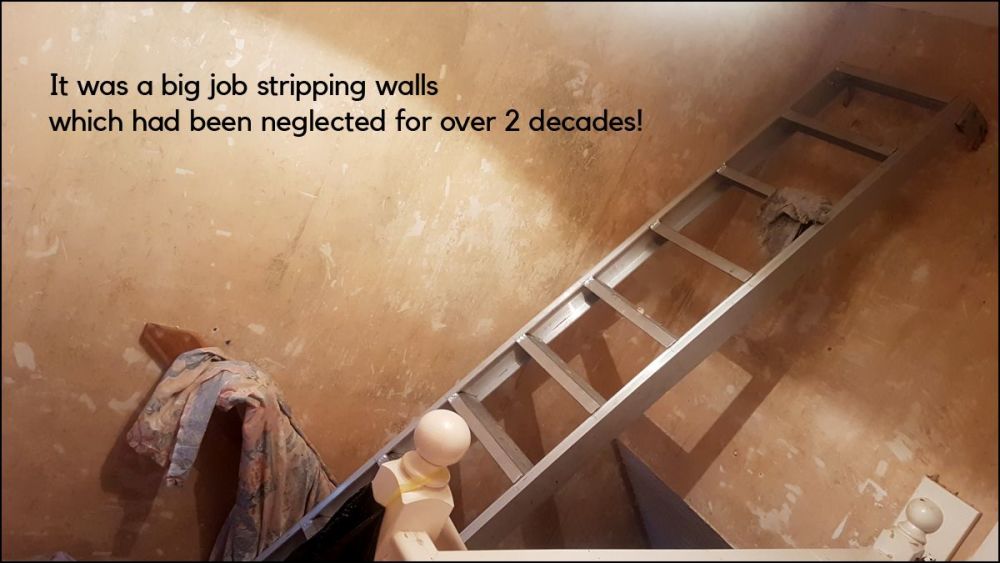 But one thing that really stood out to me as I cleaned and redecorated every nook and cranny was just how grotty it had become – and how we had become a bit blind to just how bad it was. Now I knew it was bad – I had been fed up with it for a long time – but only when looking at it with fresh eyes and with a view to improving it did I see fully just how unloved it had become.
We'd had a cupboard made around a new electric fuse box a few years ago, but because the rest of the hall looked a bit of a mess we had never bothered painting it. There had been things spilt and smudged on the walls in places as the girls grew up that had never been cleaned properly because, well it didn't really matter. And the chips in the paintwork and rips in the wallpaper all kind of blended in with the whole neglected feel of the place.
And I found this to be a really big lesson.
We had accepted the decline of this part of our home – and had stopped noticing how bad it was (indeed, we were making it worse by not looking after it because it no longer seemed worth investing any effort in). And it made me question whether we could also be guilty of accepting this kind of slow decline in other areas of our lives.
So we can all learn a lesson from my hall, stairs and landing.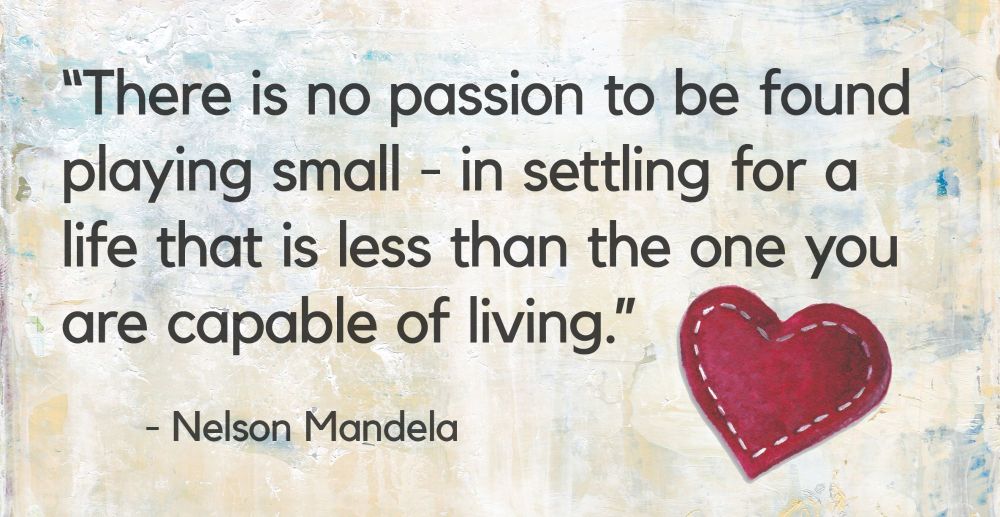 As we enter the new year, indeed the new decade, we should all take the blinkers off and have a good, honest look at ourselves and our lives. Is there anything that has slowly declined over time that we might not have even noticed? Maybe there is an element of our life that we stop giving love and attention too because it no longer seems worth the effort? Have we let relationships grow stale? Let bad habits creep in unchallenged? Or maybe we have just settled for what we've got, even if we're not happy with it, because to change it seems like it will take too much time and hard work?
Do it. Have a good, hard look at your life. Be honest if there is something you're not happy with and then take action – because that is where the magic happens.
After talking about it for years my hall, stairs and landing is now done – because we finally took the action it needed to do it (we can talk about things and think about things as much as we like – but if we don't take action, nothing changes!) It was hard work (and I think I invented some new swear words when I was wallpapering!) but I am so happy and proud that we have done it. It was a few weeks of blood, sweat and tears – but the positive effects will last for years.
And the same goes for us. Like my hall, stairs and landing – we can let things slide and become neglected or we can put in some hard work and effort and bring about positive change that can have an effect on us and our lives for many, many years.