You need a dripping tap not a waterfall...
Posted on
I believe that, at the moment, I have good mental health and a really good grip on my own overthinking tendencies and habits of self-doubt and imposter syndrome – but I am still naturally wired to overthink, to doubt and to worry.
I don't believe these tendencies will ever disappear. I think if you studied my DNA under a microscope there would be specific genes in there for overthinking and anxiety – I really do believe they are part of my mental blueprint. That is why managing my own mindset habits isn't a matter of an instant overnight fix, but rather daily work to keep my mind healthy and to keep me in control of these habits (instead of allowing them to control me!)
And the same is also true for you.
We can spend a long time looking for a 'fix' that will mend our negative thinking habits, a special trick that will give us a massive dollop of self-confidence overnight or a powerful technique that will give amazing and everlasting improvements to our happiness after just 5 minutes. But there just isn't one. Bringing real positive change to your mindset – to your overthinking habits, your self-confidence, your happiness – takes tiny steps, taken every single day.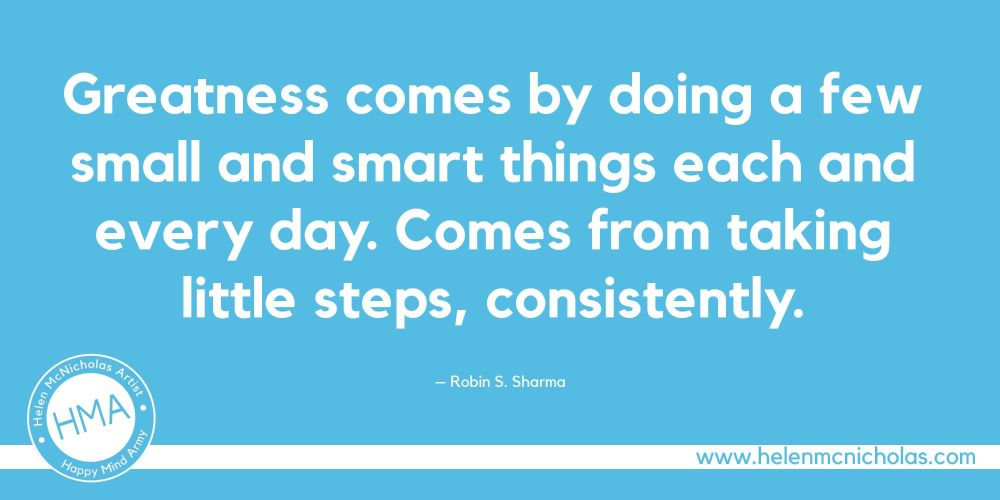 Some of these steps are so small you won't even think you've moved. But over time, these tiny steps – easy and simple techniques – used and practised every day really can have a profound impact on your mental well-being. This is why I share the tips and techniques that I do – because I use them myself every single day and have seen myself the massive difference that they have brought to my life.
And most of them are so easy to do, and you can start doing them straight away! Everything I share in the Happy Mind Army Member's Club is based on this idea – techniques that are simple to do but which can bring massive results if you commit to doing them. All the stuff I share in the HMA Facebook Group and in the HMA Freebies section is the same – simple stuff that really can have a positive impact on your health and happiness.
Yes, just choosing a wallpaper for your phone with an inspiring message can make a difference – you will see it countless times throughout the day, and whether you realise it or not, the message you see will register on your mindset every time you read it.


Yes, telling yourself in your head 'I can do this' will make a massive difference – even if you don't quite believe it. Keep repeating it and again, this positive message will slowly chip away at the self-doubt.


And yes, wearing your best knickers to Aldi really can help your self-esteem! (You can read more about this here)


It is about slowly changing the dialogue in your head from negative to positive, tipping the balance from doubt to belief and topping up the banks of self-confidence and happiness. Every single day. It is a dripping tap not a waterfall that makes the difference. Small actions, repeated day in, day out – drip... drip... drip.
So start your tap dripping today – right now in fact. There is loads of Happy Mind Army stuff you can access absolutely free, including these new phone wallpapers that you can download and start using right now!* It isn't hard to start paying more attention to your mental well-being and it takes very little time commitment to implement these simple things – so you've got no excuses not to start!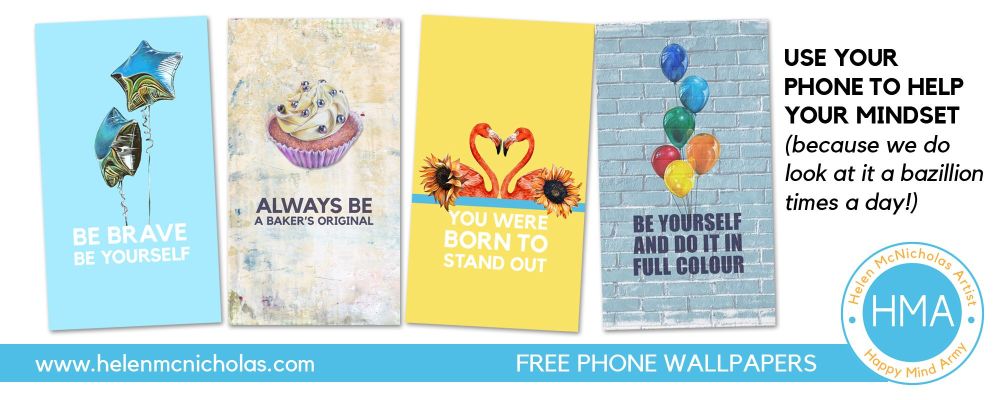 And commit to keeping that tap dripping. At first, you might not believe it will make a difference, but given just a little bit of time it is amazing the impact that a steady drip can have. If left unstopped, and given long enough, a tiny, but regular drip, can cause a landslide.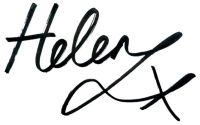 * once you have accessed the freebie section in the Happy Mind Army Hub you can login in to it again anytime to download things again or to get any new stuff – simply login in using the email address you signed up with as both the username and password (unless you have since changed your password!)
The Happy Mind Army Members' Club offers a much more in-depth approach to you taking charge of your mental well-being- each month there are techniques, information and support to really help you build that happy healthy mind you deserve, plus a private members' facebook group where you can share with, ask and be inspired by your fellow members.