Now if you have been following me for a while you will know I am a big advocate for appreciating the small stuff, for being grateful for the little things in life and for enjoying #ordinaryjoy.
And now, more than possibly ever before, these little things will be so vital.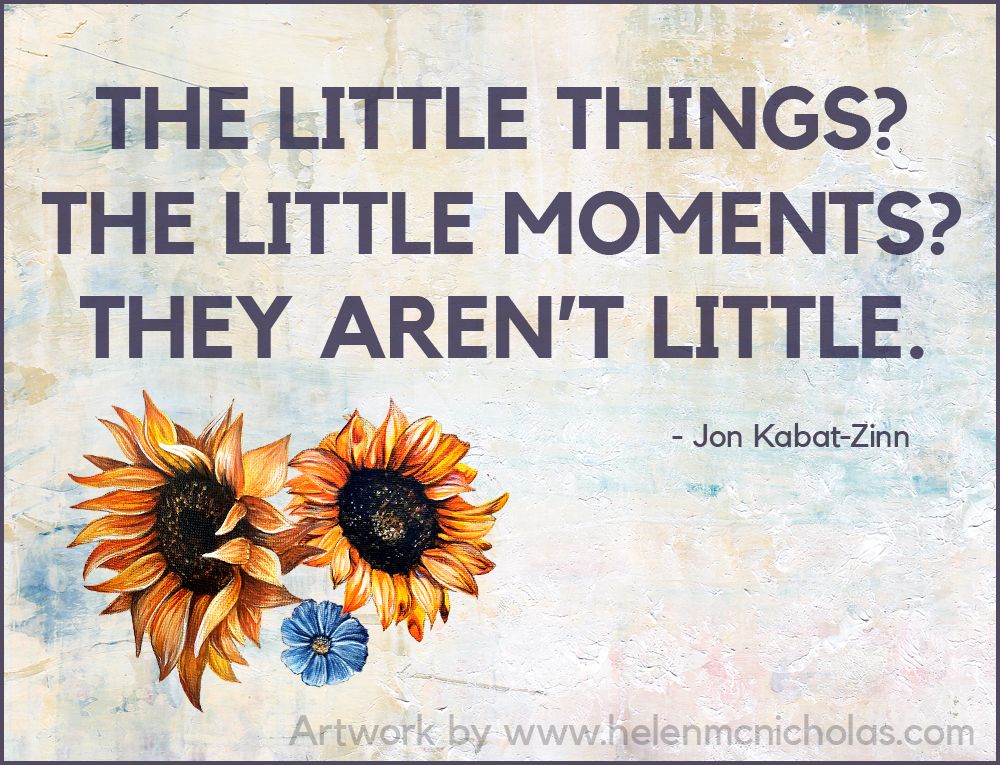 Our world has shrunk at the moment, and will remain like this for quite a while, so during these current times of isolation and staying at home I want to challenge you to keep finding #dinkydelights (dinky meaning tiny for those that don't know!)
As our world gets smaller, our determination must get bigger to keep finding things to be grateful for and that can bring us joy – so set your focus even smaller, because at the moment it's not just the little things that count but the absolutely dinky ones! Every day, even when things are tough, commit to finding something to be grateful for, a small opportunity that these trying times might bring you or just a small moment of joy among the worry.
It could be:
A ladybird walking along the windowsill

The fact you can experiment with what your hair looks like if you don't dry and straighten it (I've already tried this – it didn't end well!)

That you get chance to learn a new skill from one of the many tutorials people are making available online for free at the moment

That you have a fun 'ready, steady, cook' approach to what you can cook for tea with the random ingredients you have left in the fridge

That you send/receive a funny meme

A brew spent watching the first signs of spring in your garden

That you can get up a bit later because your commute just got a hell of a lot shorter

That you don't have to do as much washing because you can wear the same outfit 3 days in a row (!)

That you can hear the birds singing in the garden as you work

That you finally got round to sorting out the second drawer down in the kitchen

That you get to experience a slower pace of life for a while

Noticing the beautiful shapes the sunlight makes as it bursts through the window

A fun facetime chat with your friends (on the day you experimented with not drying your hair!)


You get the picture!
Even as our world shrinks around us, there is still so much to be grateful for – if you take the time to look. So, find your own #dinkydelights everyday and share them on the Happy Mind Army Facebook Page or on Instagram (use the #dinkydelights hashtag along with #HappyMindArmy so I can find them) and let us help each other keep our spirits up as times get tough around us. It could be a picture, a few words or even the funny meme you've been sent – share it and encourage others to find their own #dinkydelights too.
These things may only be dinky, but they will have a massive impact on your mental well-being over the coming weeks.
Keep safe and keep going!