I can recall a time, as a young adult, when I tried to avoid nipping to the corner shop for some milk. And not just because it was raining, or because I didn't feel like it. But because the anxiety and overthinking I added into that simple job made it a nightmare. What if I tripped up in front of someone on the way there? What if all the people in the cars that drove past me were laughing at what I was wearing or how I walked? What if I stumbled over my words when I spoke to the person behind the counter? It was as if every step of way I would be judged and sneered at.
And that was just buying milk. Can you imagine how bad I was if I had a job interview or was meeting new people!
So believe me when I say I know exactly how it feels to be at war with your own mind and for your own thoughts to hold you back and limit your potential.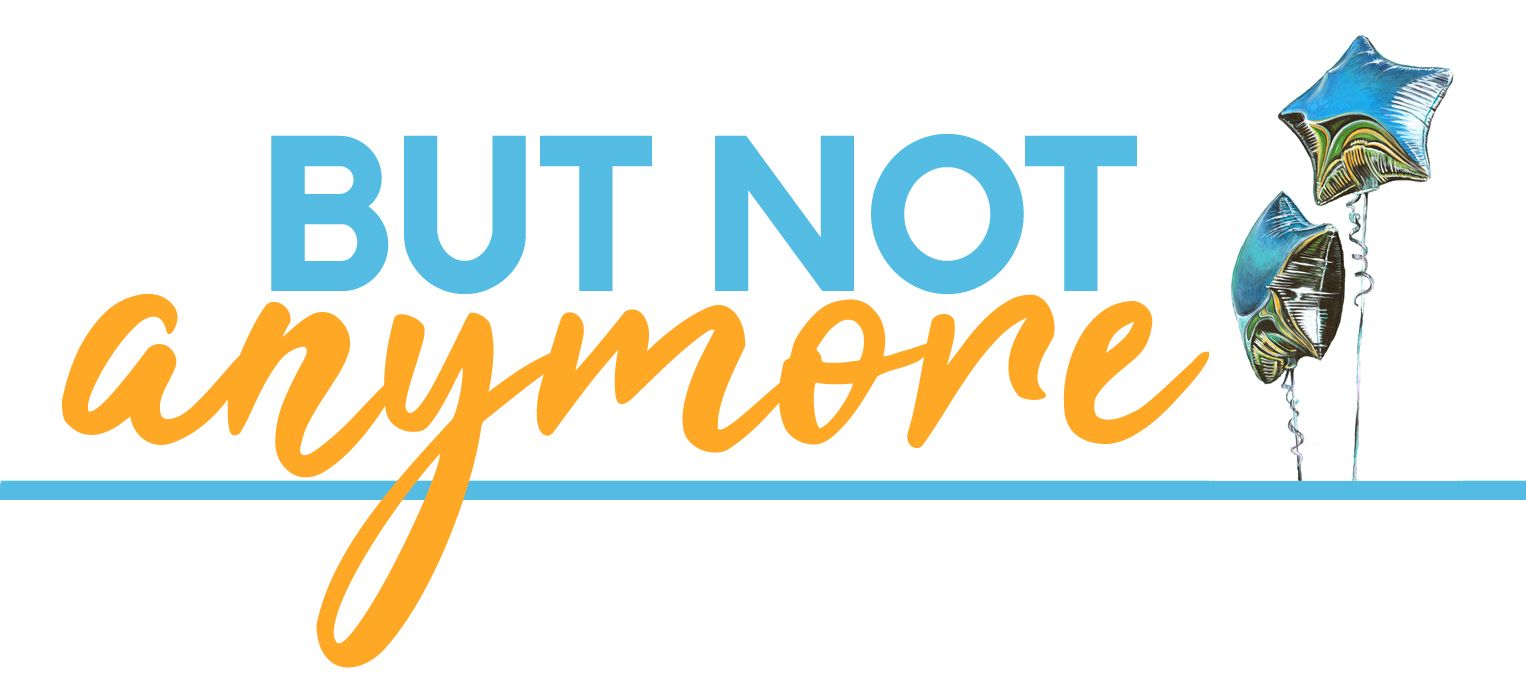 I am naturally wired to worry and overthink, but nowadays I am in control of these tendecies and through building my own self-esteem and understanding my own habits I can not only buy milk without hesitation – I can do much, much more besides.
And that is why I am passionate about building and growing the Happy Mind Army – because there are too many of us that have been held back for too long, held hostage by our own thoughts.
So if you can overthink yourself into a frenzy over everything
Or doubt yourself so much that you feel you can't do anything
If your mind is a constant whir of worries and maybes
or you sometimes feel exhausted by the effort it takes just to get through the day

It is a safe place where you will find people who 'get you' – who know exactly how it feels to overthink, to worry and to be anxious about seemingly simple tasks.
It is an environment where you can learn to get control of your thinking and make friends with your own mind – where you can tame the anxious beast and quieten the noise of constant overthinking.
And it is the source of constant inspiration to help you find the confidence to be who you are and more importantly, to love who you are.
The Happy Mind Army is about happiness, gratitude and self-confidence. About realising how amazing you are and shushing any thoughts that tell you otherwise. It's about taking back control of your mind and changing it from being your biggest critic to your loudest cheerleader.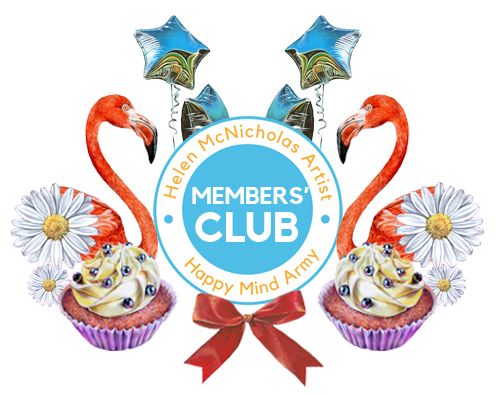 You can head here to the Happy Mind Army Hub to find a whole host of lovely freebies as well as the opportunity to join up to the Happy Mind Army Members Club, a place bursting with artwork, inspiration and tried and tested techniques to help you take back control of your thinking. The club officially launched on 1st January 2020 and you can sign up now as a Happy Mind Army Pioneer and secure yourself an unbelievable introductory price that you keep for the entire length of your membership. As a member of the HMA Members' Club you will get:
Exclusive (and high resolution!) access to my latest paintings.


Practical and inspiring workbooks that can have an immediate and positive impact on your thinking habits – only available via HMA and featuring even more lovely original artwork!


A closed Facebook community where you can share your worries, celebrate your victories and talk about all things mind, body and everything in between (including cake hopefully).


Exclusive monthly content around subjects such as negative self-talk, imposter syndrome, handling anxiety, understanding your overthinking and building self-esteem – advice and inspiration that will show you that you're not alone and that you can change the bad mindset habits of a lifetime (and you'll get the tools to help you do it!)


Plus bonus extras whenever the mood takes me!

You will be inspired, helped and supported with some amazing, inspiring and motivating content - and all at an absolutely unbelievable price. (No, seriously, you won't believe how incredible the value for money is!)
Head to the brand new HMA Hub now to sign up and make 2020 the year that you take control of your overthinking, build your self-confidence and watch the needle on your happymeter keep rising!
You can also join us over in the free Happy Mind Army Facebook Group – a place where you can learn, share with and be inspired by fellow Happy Minders.