White - Shop
livepages::jquery();?>
Now unlike 'Red' the inspiration for this painting wasn't my own love of the wine itself (I don't often drink white!) but I painted it for many of the same reasons. I really enjoy an evening catching up with good friends over a glass (or 3) of wine, and more often than not, my partners in crime drink white so I feel a strong link between the two.
Also, the glass in this painting is one that originates from my Gran and Grandad's drinks cabinet from many moons ago, so again, although not technically the 'right' glass to enjoy a glass of white wine from, it is the right glass for many other reasons.
And from a creative point of view, I relished the challenge of capturing the overlapping patterns and reflections this image presented.
Helen x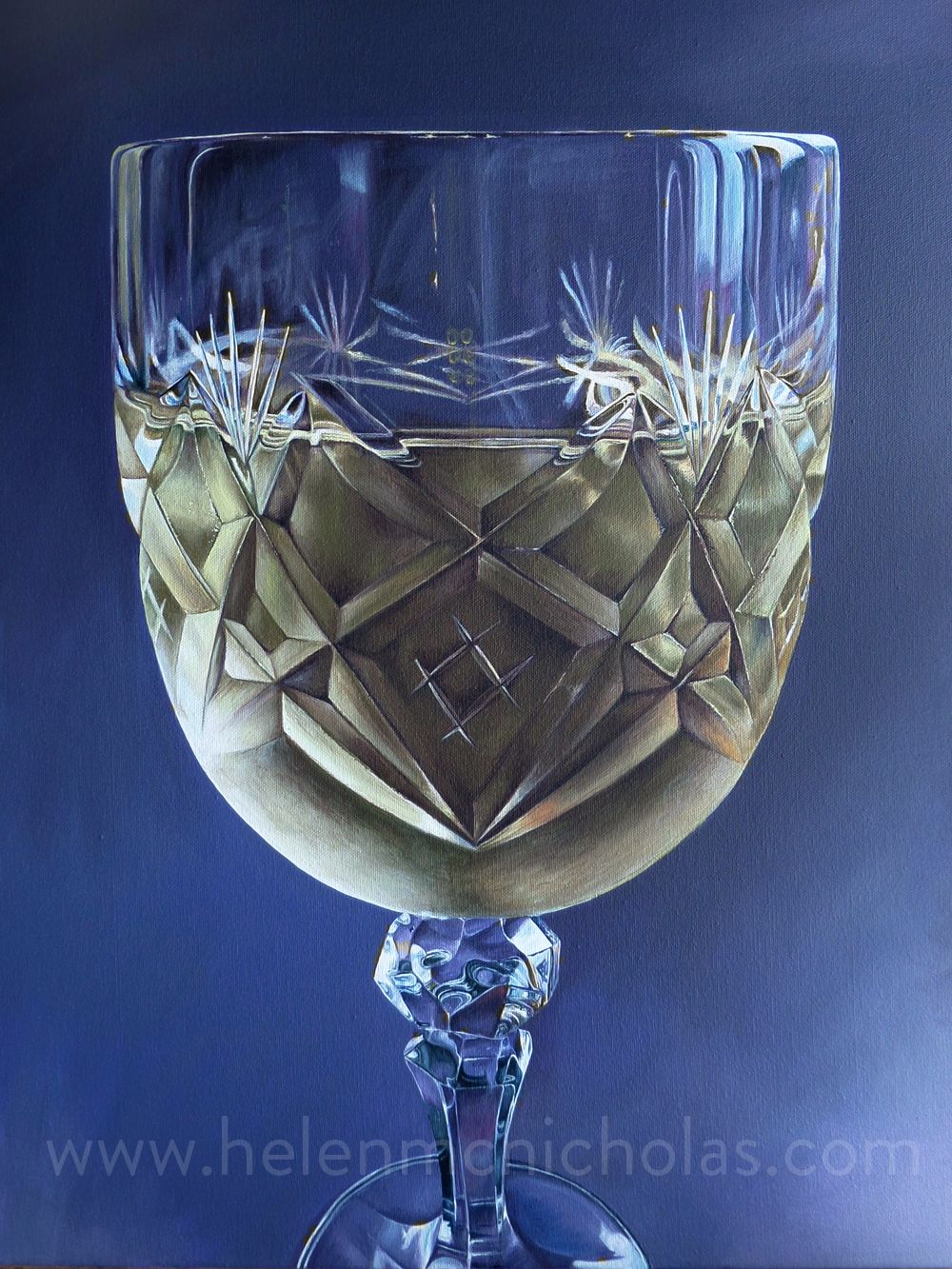 Products In This Category: