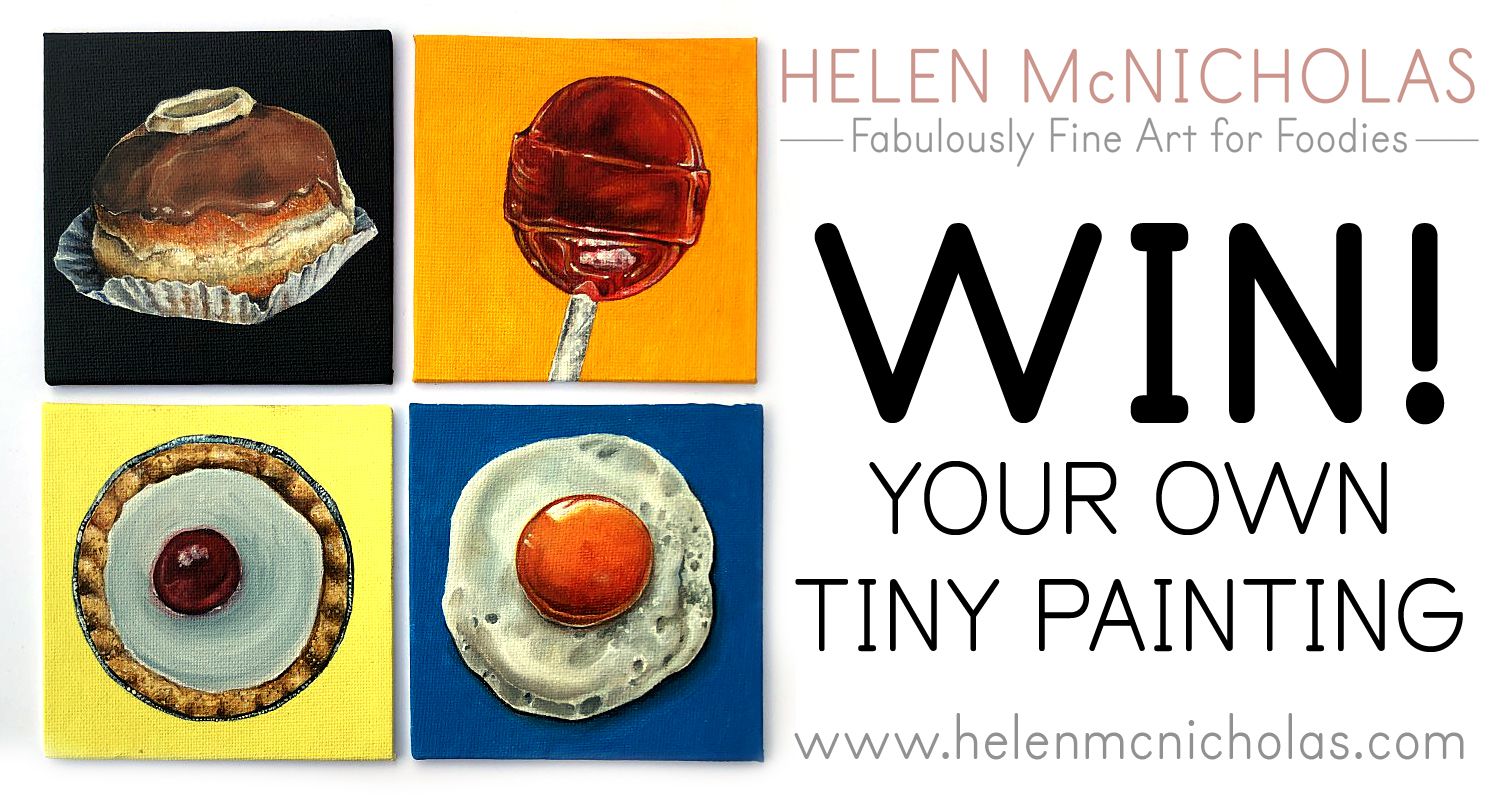 The competition is running on the Helen McNicholas Artist Facebook page from Monday 13th September 2021 until 8pm on Monday 20th September.
The competition is in no way endorsed by or linked with Facebook.
Only comments made on the original competition post will be counted as entries.
The winner will receive an original 10cm x 10cm painting by Helen McNicholas of the subject stated in their winning comment (or the subject chosen by Helen if more than one subject suggestion is made).
Only subjects related to food or drink will be considered.
There is no cash alternative for the prize.
The painting will be completed as soon as Helen's schedule and other work commitments allow.
The winning painting will be posted to a mainland UK address only.
The painting will be in Helen's usual style and to her composition - no discussion will be entered into about the design of the final painting.
The copyright of the winning painting will remain with Helen McNicholas - it may not be copied or reproduced in any way without permission.
By entering the competition you are agreeing to your subject suggestion being used in future paintings by Helen McNicholas even if you do not win.
You must send Helen a cake (ok, so this one is made up - I was just checking that you are paying attention!)
The winner will be announced via the Facebook page just after 8pm on Monday 20th September.
The winner will be chosen by Helen McNicholas and will be based on the originality and suitability of their subject suggestion.
Helen's decision of who has won the competition is final.
Any comments deemed to be unsuitable in content or tone will be removed from the competition thread.