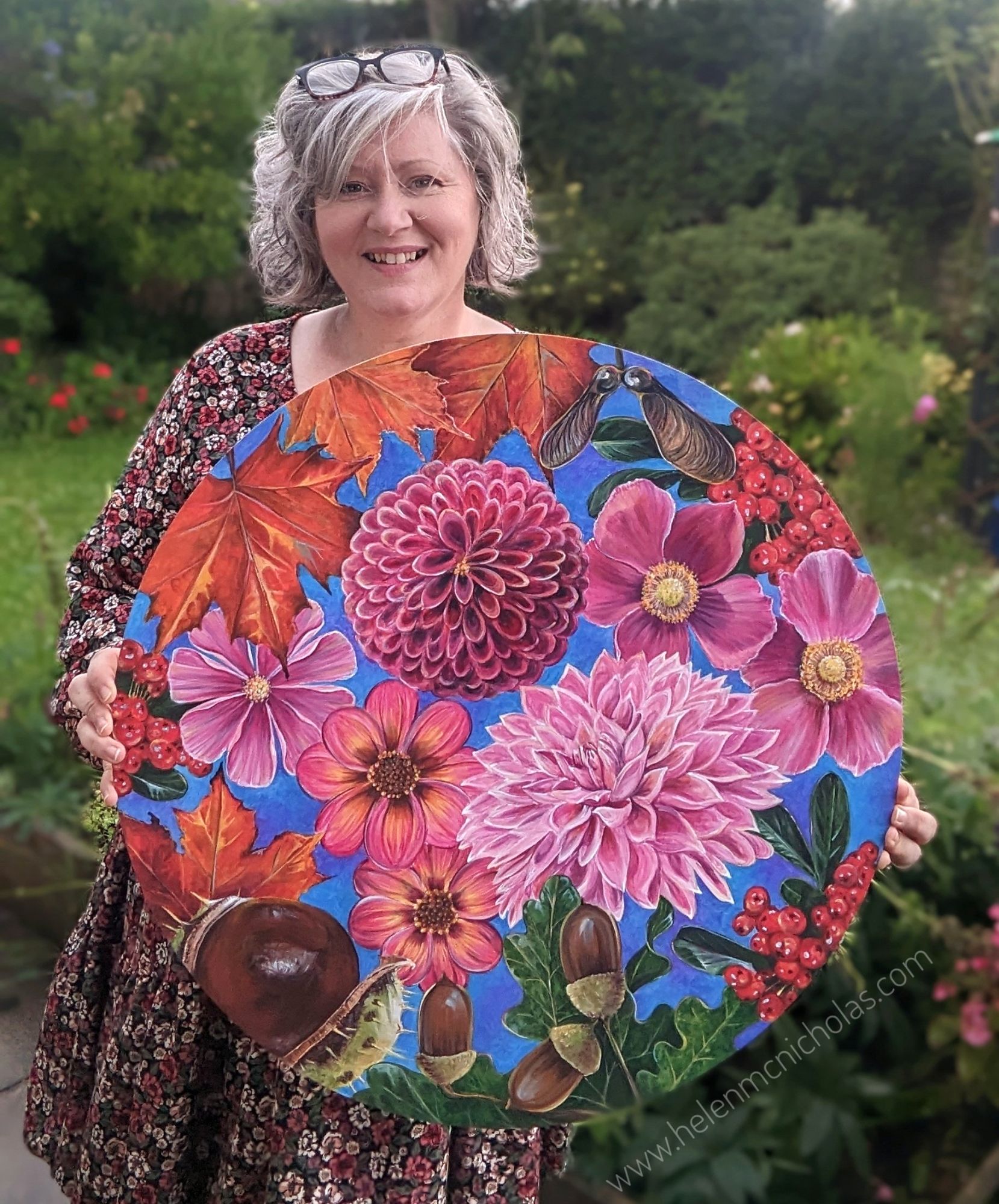 Hi I'm Helen.
Wife of 1, mother of 2 and painter of plants!
I've always loved gardening and spend many hours in my own garden which I love sharing with a whole host of wildlife. When my children were young, my garden got rather neglected and went unloved and unappreciated for several years as my time was taken up by growing and nurturing two little people. But, now my chidren are teenagers (so spend most of their time asleep!) I have reignited my passion for gardening and have spent the past few years slowly knocking it back into shape again.
My garden brings me joy - the fresh air, the colour, the wildlife and the excitement of watching something you have nurtured from a tiny seed turn into something blooming marvellous is all wonderful food for the soul. Whether I am getting my hands dirty as I dig, weed and toil or whether I am sat enjoying the space with a lovely glass of wine, my garden is my happy place - and it is this joy that now influences my painting.
We have such an emotional link with plants and flowers, and it is proven that gardening is so good for both our physical and our mental health. So, my painting is not just a celebration of beauty, shape and colour, it also pays homage to our gardens and green spaces and the important role they play in our lives. As Minnie Aumonier so beautifully says, "When the world wearies and society fails to satisfy, there is always the garden."